Service Course | All The Rest Is Propaganda
Season 10, Episode 3,
Jan 21, 2022, 11:30 AM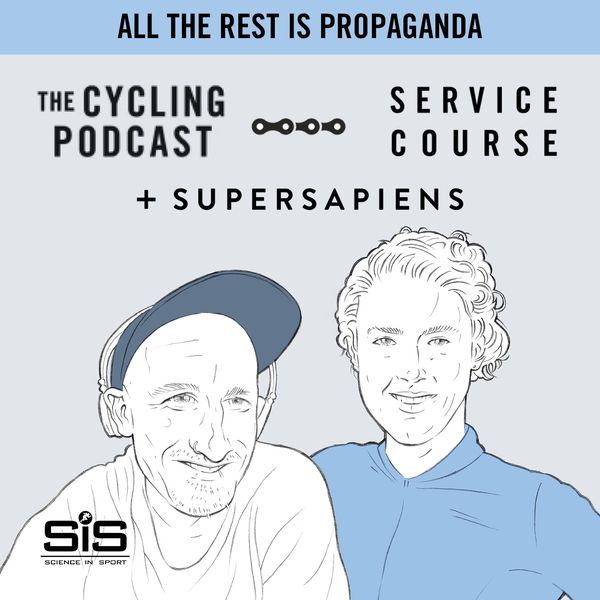 "Whatever people say I am, that's what I'm not". In this episode Tom Whalley channels his inner Arthur Seaton as he looks at the history and legacy of the Raleigh brand, 20 years after they closed their final factory in Nottingham. Local historian Chris Matthews takes us on a walk of some of  the key Raleigh sites in the city, and digital story teller James Walker talks about author Arthur Sillitoe's classic novel, Saturday Night Sunday Morning, and its protagonist Arthur Seaton who worked in the Raleigh factory. We also hear from Julian Hopkins who collects Raleigh Burners and Ken Price who has one of the world's most impressive collections of Raleigh Choppers.
James Walker's work includes Dawn of the Unread, an online graphic novel series celebrating Nottingham's literary history, and The Sillitoe Trail, which explores the enduring relevance of Saturday Night and Sunday Morning. More recently he has created the Sillitoe-inspired Instagram story The Loneliness of the Lockdown Runner and the D.H. Lawrence Memory Theatre.
Find more about James
here
Chris Matthews is a historian, author and graphic designer. You can see more of Chris' work
here
Service Course by The Cycling Podcast is supported by Supersapiens and Science in Sport.
Supersapiens is a continuous glucose monitoring system that helps you make the right fuelling choices. See
supersapiens.com
For 25% off all your SiS products, go to
scienceinsport.com
and enter the code SISCP25 at the checkout.
This episode is sponsored by LinkedIn Jobs. Recruit the right person for your organisation. Go to
linkedin.com/cycle
This episode is also sponsored by the Hammerhead Karoo 2. Listeners can get a free custom colour kit with a Karoo 2 for a limited time at
hammerhead.io