"Celebrating Poet Langston Hughes"
Episode 30,
Feb 09, 2022, 08:46 AM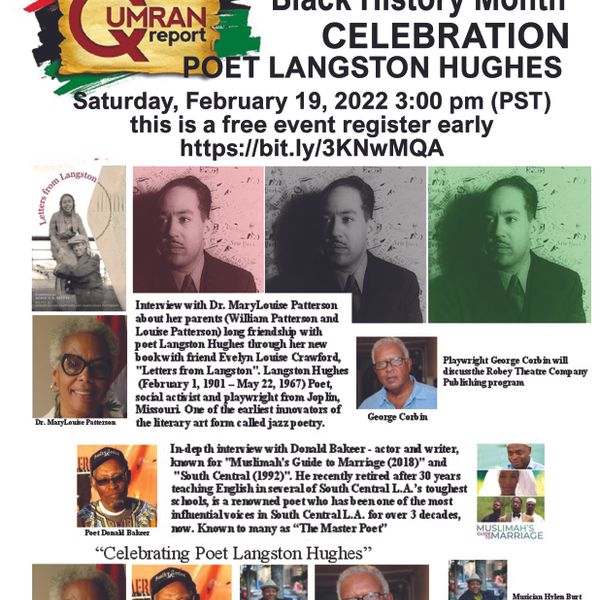 A special 90 minute Qumran Report Black History Month event celebrating this iconic poet. This event features an interview with MaryLouise Patterson along with poet and filmmaker Donald Bakeer.

It gets better!

We'll also have live music from Hylen Burt, and playwright George Corbin will talk about the Robey Theater Company publishing program.
THIS IS A FREE ZOOM EVENT.  REGISTER EARLY.