Episode 1 - Can Blockchains align with ESG goals?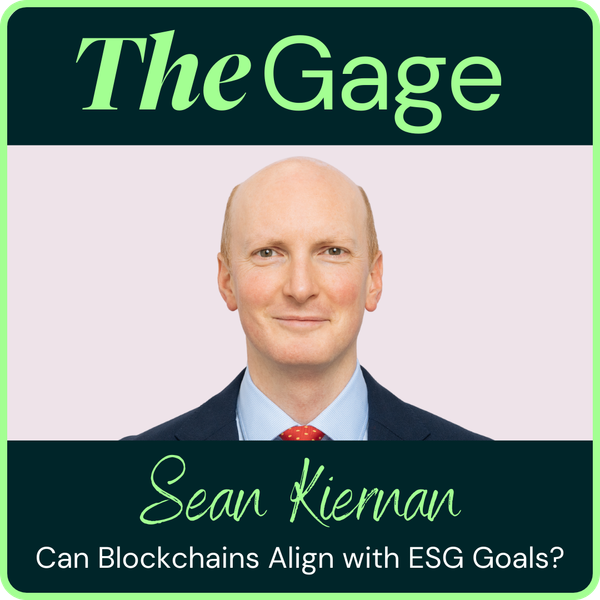 In our first Episode Helen Disney interviews Sean Kiernan on the environmental impact of blockchain, its role in promoting social goals and whether it can be incorporated into ESG investing through proof of work and proof of stake consensus mechanisms.
ABOUT GREENGAGE
Greengage aspires to be a digital merchant bank that provides a platform of relationship-based banking services to digital companies, SMEs, and HNWIs to the highest ethical, secure and compliance standards.
Bridging traditional financial services and digital innovations in cryptoassets and blockchain, we provide access to the benefits of digitisation in finance. Our tailored services are delivered by people empowered by technology.
HIGHLIGHTS
▶ The truth about the environmental impact on crypto
▶ Why ESG matters for Blockchains
▶ Beyond Environmental aspects - crypto's broader social impact 
TIMESTAMPS
00:00:00 Intro
00:01:03 The environmental impact of Blockchain technology
00:03:05 Moving to Proof of Stake (PoS)
00:05:10 Defi and Staking
00:07:03 ESG incentives in mining
00:10:30 Can blockchains make a positive social impact?
00:14:09 Concluding Remarks