Episode 13: Parenting
Episode 13,
Mar 09, 2022, 09:37 PM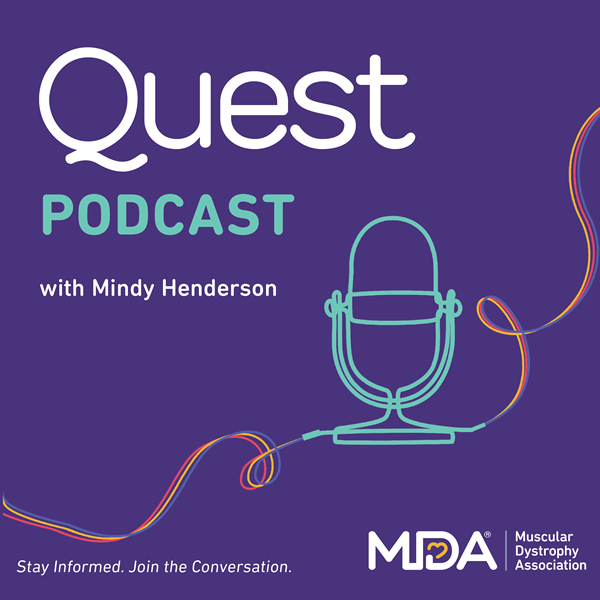 Parenting is one of the toughest jobs on the planet. It is also one of the best, most rewarding, incredible things you can do. In this episode, we invite you to listen to our coffee-talk about three personal journeys through motherhood with a neuromuscular disease. Each of our stories is different, and we hope that each will bring you joy and encouragement. Please know, this conversation is specific to our own, individual journeys and is NOT intended to be used as medical advice or medical fact for anyone other than the individuals involved.
Transcript
Guests:


Samantha Przybylski is a stay-at-home mom to her four-year-old daughter, Scarlett. Samantha has Spinal Muscular Atrophy type 3. Samantha graduated with her Bachelor's of Science in Cytotechnology. After college, her and her husband's jobs took them to various cities in Texas and eventually to Arizona. She worked as a cytotechnologist for 7 years.


Samantha decided after having her daughter and as her disease progressed that it was best for her to leave her career and instead take on the important role of being a stay-at-home mom. She and her family decided it would be best to move back to their home state of Wisconsin to raise Scarlett. They built a house and settled in. 


Samantha likes to advocate for SMA and disabilities in general on her Instagram. She also shares her everyday life and her adventures of being a disabled parent to Scarlett.


Connect with Samantha:


Erin Pieper is a St. Louis native and the author of Dismantling the Disability. Her book chronicles her uphill battle as a single mom living with Friedreich's Ataxia (FA) who advocates for finding a treatment for this rare disease. Erin has participated in many fundraising events, locally and nationally. She has taken part in more than five Research Trials at the University of South Florida. Erin is also the designer of "FAn", a t-shirt campaign to spread awareness and support for those diagnosed with FA. She is committed to overcoming the struggles of FA in order to excel as a mother and make the world a kinder place.


Connect with Erin:


Mindy Henderson is the Editor-in-Chief of MDA's Quest family of content and the host of this podcast. She was diagnosed with Spinal Muscular Atrophy, type 2 when she was 15 months old and has been a life-long partner to MDA. Mindy is also a motivational speaker and a writer, with her first book set to hit book stores in Summer of 2022.


Connect with Mindy: