John Wayne Gacy, the real life killer clown
Season 1, Episode 5,
Mar 14, 2022, 05:00 AM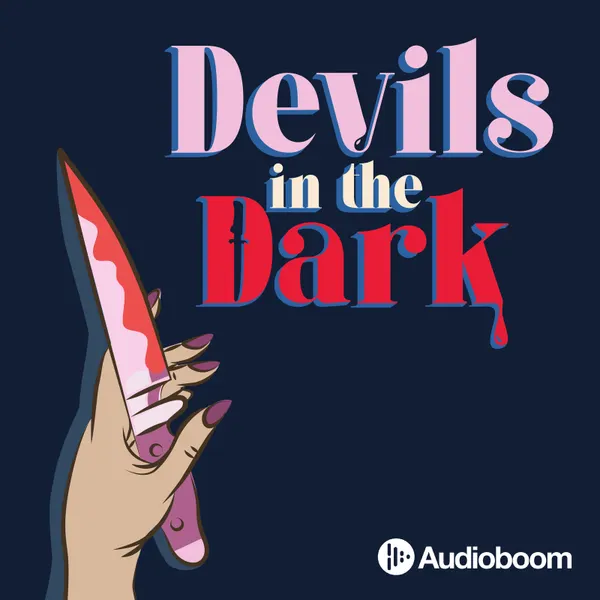 Helen Anderson and Danni Howard travel to 1970s Illinois, America to explore the twisted world of the sinister Killer Clown, John Wayne Gacy. Once a strong pillar of his community, John Wanye Gacy or "Pogo" the clown to the local children, his kind reputation was shattered after a search warrant for his home uncovered unspeakable horrors. Expect harrowing details from police on the scene, an incredible story from the only survivor and of course, the most sinister clown makeup to ever have existed. Devils in The Dark contains graphic details of sexual assault and violence and is not intended for all audiences. Listener discretion is strongly advised. 
00:00 - Introduction
05:11 - Where John's story begins
08:28 - John gets a job in a mortuary
09:27 - John starts a new life in Springfield, Illinois
14:54 - John's first known assault
16:56 - John is sent to Anamosa State Penitentiary
19:40 - John's second new life in Chicago
20:55 - Pogo The Clown
24:48 - The abduction of Rob Piest
26:31 - Police search John's house
29:06 - Catching John Wayne Gacy
36:09 - The confession
40:50 - The boy who survived, Tony Antonucci
43:28 - The trial of John Wayne Gacy
47:44 - Outro
This episode is sponsored by...
Beer 52. Head to
www.beer52.com/DARK
to claim your free case of beer now. 
Follow Helen Anderson at @helenanderz and Danni Howard at @thatdannihoward. Special thanks to Woodcut Media. See
audioboom.com/about/privacy
for privacy and opt-out information. Produced by Alexandra Jueno at Audioboom Studios. 
If you have been affected by any of the themes in this week's episode please consider contacting the following resources:
The Samaritans helpline: 116 123
Sexual Assault Support Line: 01708 765200