Dorothea Puente, The Killer OAP
Season 1, Episode 8,
Apr 04, 2022, 04:00 AM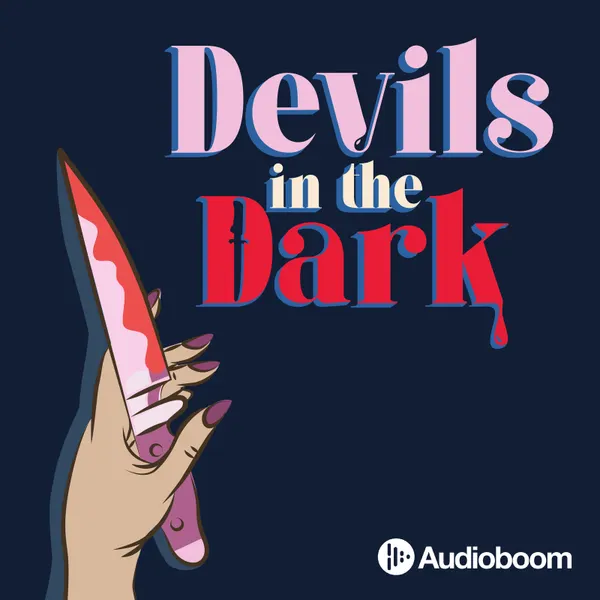 Helen Anderson and Danni Howard travel back to 90's America to visit a boarding house for people down on their luck, run by sweet little old lady Dorothea Puente… but is Dorothea all that she seems? After discovering a body in her front garden, detective John Cabrera has a hunch that this kindly caretaker might not be all that she seemed to be… Expect grisly discoveries, missing teeth, and an OAP on the run. Devils in The Dark contains graphic details of sexual assault and violence and is not intended for all audiences. Listener discretion is strongly advised.  
00:00 - Introduction
11:25 - Where Dorothea's story begins
16:26 - The murder of Ruth Monroe
20:29 - Dorothea's first stint in prison
22:54 - The disappearance of Alvaro 'Bert' Montoya
24:18 - Dorothea gets a visit from the police
25:55 - Danni has thoughts about Lin Manuel Miranda
27:15 - John Cabrera digs in Dorothea's garden
31:49 - Dorothea goes on the run
38:38 - Dorothea gets found
39:58 - Identifying the bodies
41:25 - How did Dorothea do it?
43:03 - The murder of Everson Gillmouth
44:17 - The trial of Dorothea Puente
49:00 - Cooking with a Serial Killer
53:39 - Outro
Follow Helen Anderson at @helenanderz and Danni Howard at @thatdannihoward. Special thanks to Woodcut Media. See
audioboom.com/about/privacy
for privacy and opt-out information. Produced by Alexandra Jueno at Audioboom Studios. 
If you have been affected by any of the themes in this week's episode please consider contacting the following resources:
The Samaritans helpline: 116 123
Confidential Emotional Support Line: 01708 765200