#Ukraine: LNG makes America the Arsenal of Energy. Bud Weinstein @TheHill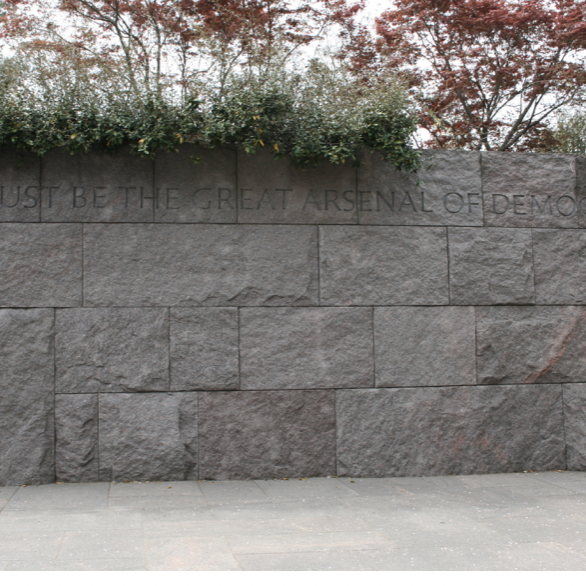 Photo:  The "Arsenal of Democracy" quotation from FDR's fireside chat of December 29, 1940, is carved into the stone of the Franklin Delano Roosevelt Memorial.
 Bernard "Bud" Weinstein  @TheHill,  McGuire Energy Institute, Southern Methodist University.  @SMUCox_MEI
..
Permissions
"We must be the great arsenal of democracy." Quotation from FDR's fireside chat of December 29, 1940.
Date
| 11 April 2008, 11:33
Source
|
IMG_0350
Author
|
David Harris
from Smyrna, GA, USA
his file is licensed under the
Creative Commons
Attribution 2.0 Generic
license. |
You are free:
to share
– to copy, distribute and transmit the wor; k
to remix
– to adapt the workUnder the following conditions:
attribution
– You must give appropriate credit, provide a link to the license, and indicate if changes were made. You may do so in any reasonable manner, but not in any way that suggests the licensor endorses you or your use.