Fred and Rose West, the killer couple that shocked the world
Season 1, Episode 9,
Apr 11, 2022, 04:00 AM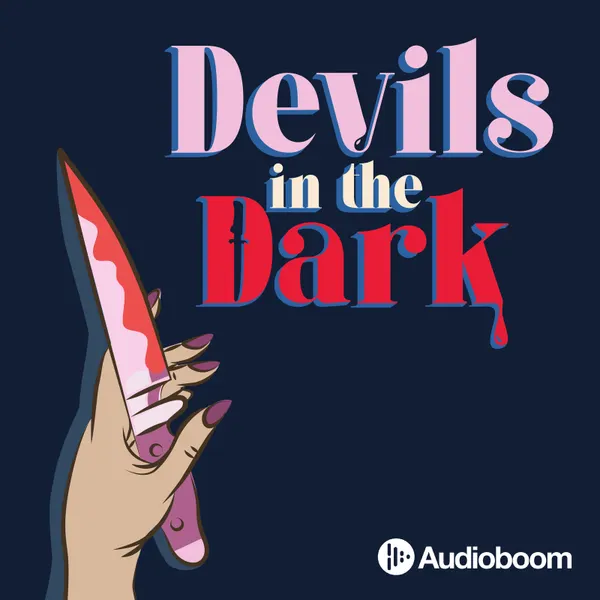 After deep diving into Dorothea Puente's cookery book from last week's episode, Helen Anderson and Danni Howard explore the horrific world of the most infamous killer couple in history, Fred and Rose West. Meeting in a perfect storm, twisted Fred and Rose West would go on to murder at least 12 girls and women, two of whom were their own daughters. Expect grim discoveries, anger over missing women, and a seriously sinister and sick family 'in' joke. 

Devils in The Dark contains graphic details of sexual assault and violence, including details about violence about children, and is not intended for all audiences. Listener discretion is strongly advised.  
00:00 - Introduction
00:33 - Helen and Danni review Dorothea Puente's 'Cooking with a Serial Killer'
09:37 - Where Fred and Rose West's story begins
15:35 - The disappearance of Heather West
18:30 - The Wests get a visit from the police
20:20 - Fred West is arrested 
23:05 - The discovery of Alison Chambers
27:23 - The disappearances of Lucy Partington and Lynda Gough
31:25 - The case of Caroline Roberts
35:35 - Pathologists make a grim discovery
37:38 - The murder of Rena West and Anne McFall
38:35 - The discovery of Juanita Mott and Carole Cooper
42:13 - The murder of Charmaine West
44:28 - Fred West commits suicide 
46:34 - Forensic odontology brings new evidence to the case
49:05 - The trial of Rose West
53:17 - Outro
This episode is sponsored by…
Follow Helen Anderson at @helenanderz and Danni Howard at @thatdannihoward. Special thanks to Woodcut Media. See
audioboom.com/about/privacy
for privacy and opt-out information. Produced by Alexandra Jueno at Audioboom Studios. 
If you have been affected by any of the themes in this week's episode please consider contacting the following resources:
Sexual Assault Support Line: 01708 765200
Safeline domestic abuse helpline: 01926 402 498 
Safeline national male survivor helpline: 0808 800 5005
The Samaritans helpline: 116 123
Confidential Emotional Support Line: 01708 765200