Mick Philpott, the Jeremy Kyle sofa star who killed
Season 1, Episode 10,
Apr 18, 2022, 04:00 AM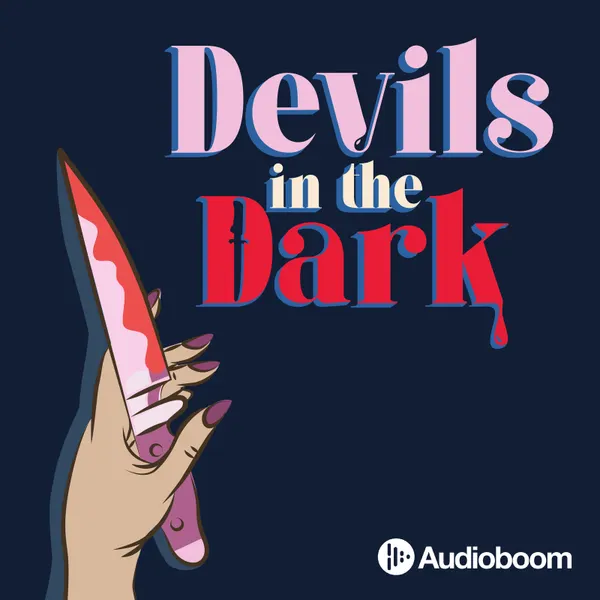 Helen Anderson and Danni Howard dive into the world of Britain's most hated father, Mick Philpott. After serving only three years in prison after being found guilty for a grisly grievous bodily harm attack in his early twenties, famous 'benefits scrounger' Mick is living the high life in the noughties in England. Finding fame through touting his government funded lifestyle on daytime TV shows like This Morning and The Jeremy Kyle Show, narcissist Mick thought he had the world in his hands… that was until one of his many long suffering partners decided to leave, triggering him to concoct one of the worst plans of revenge in history. Expect unbelievably arrogant behaviour, tales of dogging in Allestree Park and the story of one very heroic neighbour. 
Devils in The Dark contains graphic details of sexual assault and violence, including violence against children, and is not intended for all audiences. Listener discretion is strongly advised.  
00:00 - Introduction
06:25 - Where Mick's story begins
07:16 - Mick's first assault 
09:06 - Mick leaves prison to start a new life
10:22 - Mick meets Mairead Duffy and Lisa Willis
15:05 - Mick goes to his local newspaper
16:27 - Mick's stint on daytime TV
20:29 - Mick sends Mairead and Lisa to work
21:29 - Mick introduces Paul Mosely to Mairead and Lisa
22:01 - Mick goes dogging in Allestree Park
23:52 - Lisa Willis gets out
24:57 - The Plan
27:04 - Brave neighbour, Daniel Stevenson tries to save the children on Victory Road
33:32 - The aftermath of the incident
35:30 - Forensic scientist, Daniel Matthews, arrives to investigate
38:53 - Mick and Mairead hold a press conference
41:05 - Mick's sick behaviour at the mortuary
42:43 - Mick Philpott and Mairead Duffy are arrested
44:49 - The arrest of Paul Mosely
48:00 - The trial of Mick Philpott, Mairead Duffy and Paul Mosely
53:55 - Outro
This episode is sponsored by…
StitchFix. Head to
www.stitchfix.co.uk/devils20
to try StitchFix's personal styling service for free! And save 20% when you keep all 5 items in your fix.
Follow Helen Anderson at @helenanderz and Danni Howard at @thatdannihoward. Special thanks to Woodcut Media. See
audioboom.com/about/privacy
for privacy and opt-out information. Produced by Alexandra Jueno at Audioboom Studios. 
If you have been affected by any of the themes in this week's episode please consider contacting the following resources:
The Samaritans helpline: 116 123
Confidential Emotional Support Line: 01708 765200
Safeline domestic abuse helpline: 01926 402 498 
Safeline national male survivor helpline: 0808 800 5005