Rudy AKA Young Deuces of The Geekset Podcast
Episode 294,
Apr 25, 2022, 03:20 PM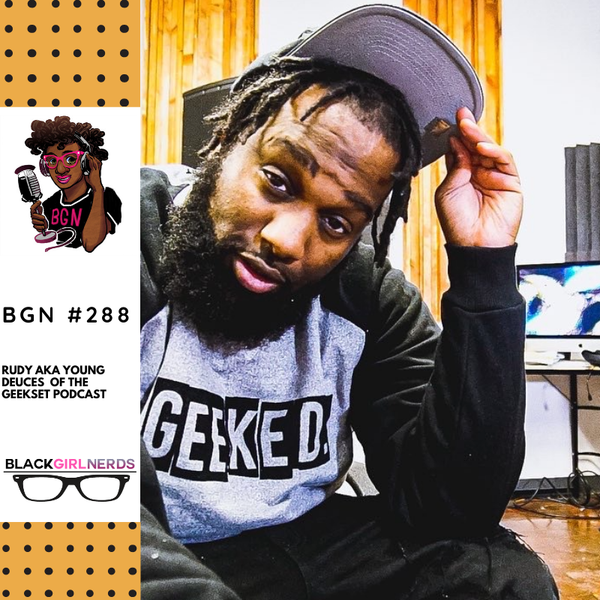 This week the Black Girl Nerds podcast welcomes Rudy also known as Young Deuces of The Geekset Podcast.  He's promoting a new documentary about Black Geeks and is here to share all of the details about his latest venture.
Young Deuces is a student of the game in every sense of the Phrase. Born in Milwaukee, WI as a Military Brat, he saw the world at an early age from the good to the bad to the ugly. Inspired by his Father who was also an Emcee & DJ, Young Deuces started hitting stages early performing at Black History Programs & Talent shows with a song his father created called "The Dream" a dedication of the great Dr. Martin Luther King Jr.
The Black Geek Documentary Go Fund Me 
GoFundMe -
https://www.gofundme.com/f/the-black-geek-documentary?qid=7537b21b3280dd913a08a9ee81935256
You can catch the video form of this interview on our YouTube channel here:
https://youtu.be/5SAIL9HG2ZQ
Host: Jamie and Jeandra
Music by: Sammus
Edited by: Jamie Broadnax