Richard Ramirez, The Night Stalker
Season 1, Episode 13,
May 09, 2022, 04:00 AM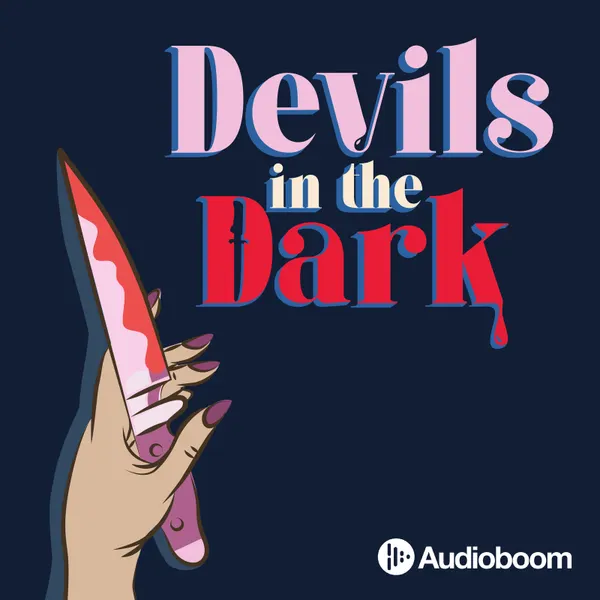 Helen Anderson and Danni Howard travel back to 1980s America to learn about the horrific crimes of The Night Stalker, Richard Ramirez. After growing up under the care of a convicted murderer, Richard Ramirez would go on to take at least 13 lives over the course of a terrifying 14 month killing spree that held the state of California in a constant panic. Expect details of a satan worshiping psychopath, some of the most grisly crime scenes in history, and Danni's night terror tales. 
Devils in The Dark contains graphic details of sexual assault and violence and is not intended for all audiences. Listener discretion is strongly advised.  
00:00 - Introduction
05:15 - Where Richard's story first begins
09:38 - 14 year old Richard witnesses a murder
14:26 - Richard's first assault 
16:37 - The murder of Jennie Vincow
19:08 - The murders of Vincent and Maxine Zazzara
23:23 - Richard goes on a murderous spree
25:57 - The Valley Intruder
33:36 - The murders of Peter and Barbara Pan
37:11 - Richard steals from the wrong house
39:55 - Detective Frank Falzon is on the case in Lompoc
42:56 - A stunning citizens arrest
45:27 - FBI Special Agent Bobby Chacon interrogates Richard Ramirez
46:29 - The preliminary hearing 
49:09 - The trial of Richard Ramirez
42:33 - The wedding of Richard Ramirez and Doreen Loy
55:32 - Outro
This episode is sponsored by...
Wine52. Head to
www.wine52.co.uk/devils
and cover the £5.95 postage costs and you'll receive a case of 3 carefully selected wines from the Castilla-La Mancha region of Spain
Follow Helen Anderson at @helenanderz and Danni Howard at @thatdannihoward. Special thanks to Woodcut Media. See
audioboom.com/about/privacy
for privacy and opt-out information. Produced by Alexandra Jueno at Audioboom Studios. 
If you have been affected by any of the themes in this week's episode please consider contacting the following resources:
The Samaritans helpline: 116 123
Confidential Emotional Support Line: 01708 765200
Sexual Assault Support Line: 01708 765200