Ratnakumar - Changing Self, Changing World
Episode 38,
May 06, 2022, 10:01 PM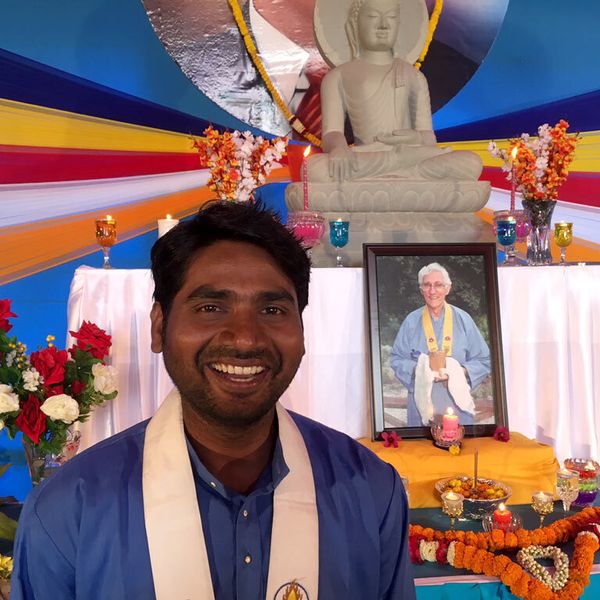 "I asked him, if I would go there, will I get food? And he said "Yes, obviously there will be a feast and you can have enough to eat.' And I thought then, 'I'll go.'"
In 1998 when Ratnakumar was 13 years old, one of his cousins asked him if he'd like to go to a public meeting. That meeting just so happened to be an anniversary celebration for the birthday of Dr. Bimrao Ambedkar, the great leader of India's Dalit community and architect of the Indian Constitution.
Growing up amidst caste discrimination, finding Dr Ambedkar's teaching and the movement he had started changed Ratnakumar's life forever. When he subsequently embarked on formal Buddhist training in 2005, Ratnakumar became determined that he should lead a meaningful life as a follower of Dr. Ambedkar, leaving behind the drinking and fighting of his youth. Now, as a member of the Triratna Buddhist Order, he helps others to change their lives in order to contribute to the transformation of society at large.