Guest: Author Carrie Severson!
Episode 116,
May 08, 2022, 02:30 PM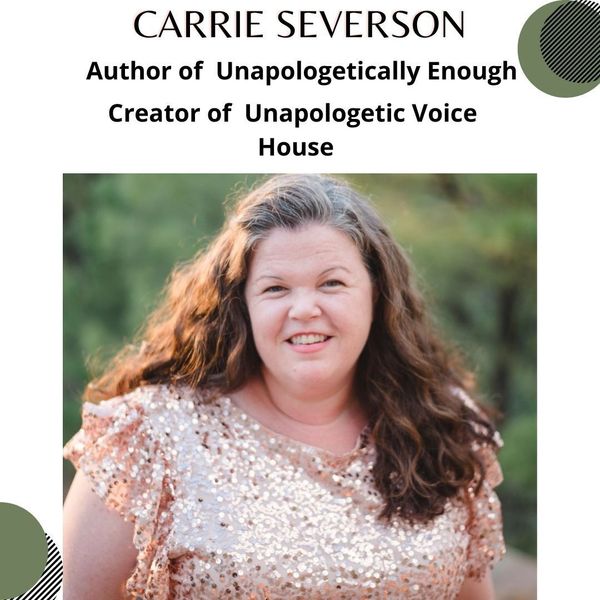 Today's guest is
Carrie Severson.
Carrie is a professional writer and the author of
Unapologetically Enough: Reshaping Success & Self-Love
. Her written work has appeared in Redbook,
Sheknows.com
, and Huffington Post to name a few. She is also the CEO of the Unapologetic Voice House, a hybrid book publishing business. She wrote
Unapologetically Enough
about her journey. She started the Unapologetic Voice House in 2019 after spending years pitching literary agents in the hopes of being published traditionally. Literary agents  passed on her because she didn't have a big enough platform. Carrie used that pivot in life and launched her own business.
You can find her book here:

Amazon