Edmund Kemper, The Co-ed Killer
Season 1, Episode 16,
May 30, 2022, 04:00 AM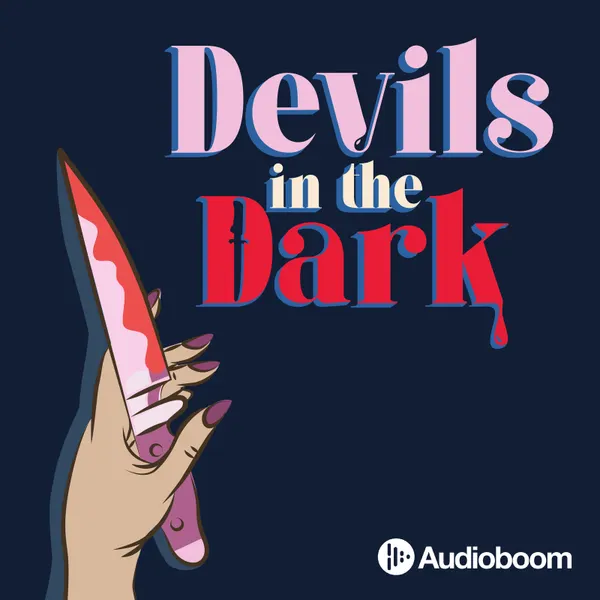 Helen Anderson and Danni Howard finish the series with a killer of enormous proportions… literally. At a staggering height of 6"7, 'Big Ed' is one of the most violent and messed up killers of the century. After murdering his grandparents aged just 15 years old, Edmund went on to kill dozens of University students before exacting revenge on his estranged mother in one of the worst ways imaginable. Expect sinister beginnings, another tale of reformation gone seriously wrong, and one of the most gruesome ends Helen and Danni have ever seen.
Devils in The Dark contains graphic details of sexual assault and violence and is not intended for all audiences. Listener discretion is strongly advised.  
00:00 - Introduction
07:13 - Where Edmund's story begins
13:04 - Edmund vs. the family cats
16:01 - Edmund is sent away to his grandparents
16:32 - Edmund murders his grandparents
17:40 - The sealing of Edmund's criminal record
21:12 - Edmund gets in a motorbike accident
22:54 - The murders of Mary Anne Pesce and Anita Lechessa
28:45 - The murder of Aiko Koo
35:55 - Forest Schall speaks about the murder of his sister, Cindy Schall
38:40 - The murders of Rosalind Heather Thorpe and Allison Liu
40:36 - Edmund frequents The Jury Room bar to get the inside track
42:05 - A diligent gun clerk raises the alarm
45:24 - Edmund murders his mother
48:46 - The murder of Sara Taylor Hallet
49:24- Edmund goes on the run, but it doesn't quite go to plan
52:32 - The trial of Edmund Kemper
54:48 - Outro
This episode is sponsored by…
Follow Helen Anderson at @helenanderz and Danni Howard at @thatdannihoward. Special thanks to Woodcut Media. See
audioboom.com/about/privacy
for privacy and opt-out information. Produced by Alexandra Jueno at Audioboom Studios. 
If you have been affected by any of the themes in this week's episode please consider contacting the following resources:
The Samaritans helpline: 116 123
Confidential Emotional Support Line: 01708 765200
Sexual Assault Support Line: 01708 765200

Devils in The Dark will return...