On Productivity, Reliability & Moneyball (feat. Kris Ward)
Episode 74,
May 31, 2022, 06:14 PM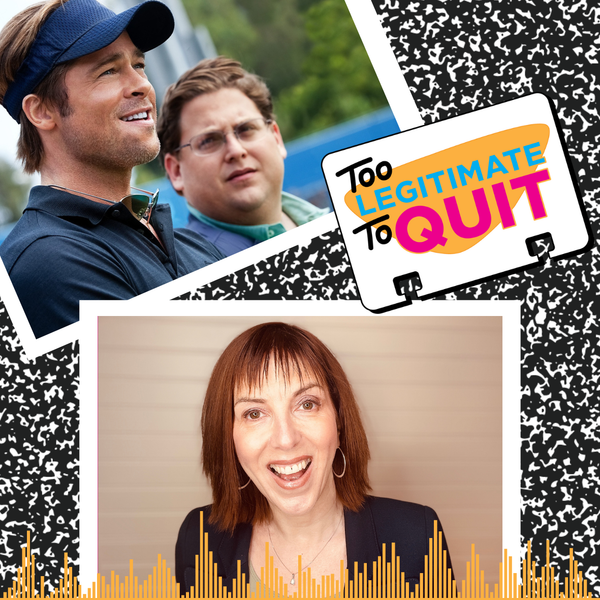 Do you equate success with stress? Do you believe you'll find your "Tipping Point" faster if you live on the edge of burnout? Or, would you simply love more time to freaking relax? This episode is for you.

This week, Annie P. sits down with acclaimed podcaster, strategist, and speaker Kris Ward. Kris believes your business should feed your lifestyle, not eat your life. She has a boatload of great information to share about prioritization, distractions, and infrastructure (no hacks though!). Then, Kris unpacks the strategic gems tucked inside one of her favorite movies, Moneyball. How can Brad Pitt and baseball inspire us to find the best people for our businesses?

*Parentpreneur advisory: this episode contains colorful language.
Connect with Kris through her
website
,
LinkedIn
and
TikTok.

Don't forget to check out her
free gift
and her podcast,
Win The Hour, Win The Day.


Craving connection, co-working, and a way to enjoy your time on LinkedIn? Join our free community,
The Legitimati,
and do your weekly homework with us! It's also the perfect way to rub elbows with our fabulous guests.

Tired of feeling sleazy when you sell - or avoiding "the ask" altogether? Text the word EASY to 411-321 for Annie P's guide to ditching your sales baggage. (Outside the US? No problem! Just text EASY to 1-909-741-1321 on WhatsApp!)