Episode 51: Capitalize the B in BELIEVE in Black Women Always
Episode 51,
Jun 16, 2022, 12:10 AM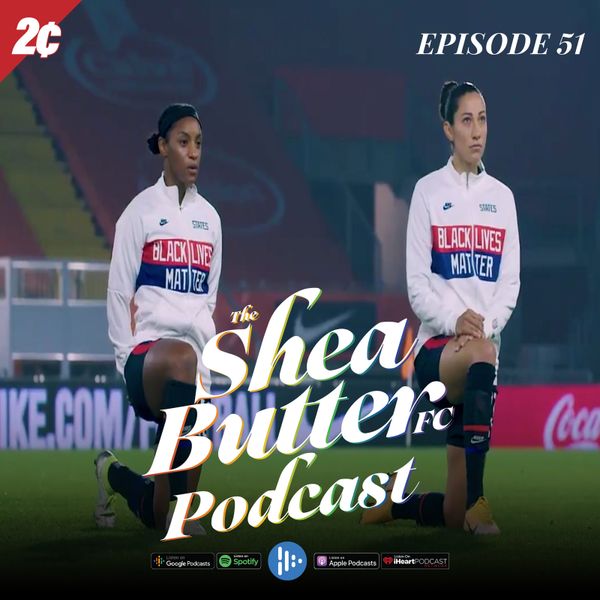 Welcome to Episode 51 of Shea Butter FC, a podcast by, for, and about Black women in soccer, featuring your hosts Skye and Sylvs. This week, we are joined by Andre' of Diaspora United to take a deep dive into the upcoming CONCACAF W World Cup Qualifier USWNT roster, and give our Black perspectives on the aftermath of the resulting coverage surrounding its unveiling. We also extensively dig into the realities of being a Black woman within US Soccer's most prestigious team, the forever moving goal posts of standards for melanated players, and the resulting omission of one Legendary SBFC Delegate.  We also share some raves and Hits and Rifts of the week to close out a powerful and unfiltered conversation in the  wavelength of Shea Butter High Definition. This episode will leave you understanding the motto: Believe in Black Women ALWAYS!!
Follow Tall @$$ Andre' & Coach Courtney of Diaspora United on : 
As always, like, rate and subscribe to the podcast on your favorite platform and Follow us on: