Is there such thing as an American cuisine?
Episode 287,
Jul 04, 2022, 05:00 AM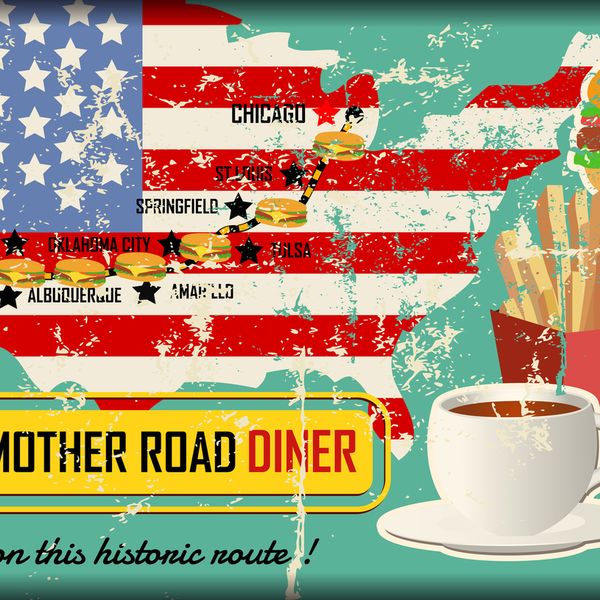 The US is, of course, a huge player in the food industry and its influences are felt far and wide.


From agricultural production, to processing, to fast food chains and advertising. And it's home to some of the biggest food companies in the world.


But is there such a thing as a defined American cuisine?


Is it new world ingredients like corn, squash and beans, fast-food foods such as hamburgers, hotdogs and fries? Of course it is more than that, but how do you define it? Can it be defined?


In such a vast country, both in terms of area and population, is there one dish that everyone identifies with?


Paul Freedman is an expert on the subject and tells the Food Matters Live Podcast there are three elements to US food; Regional, Modern Industrial Food, and Variety.


Listen to the full episode to hear about the different dishes that play a major role in the eating habits of Americans, why how and where you eat can be just as important as what you eat, and the important role of race and gender in defining US cuisine.


Professor Freedman specialises in medieval social history, the history of Catalonia, comparative studies of the peasantry, trade in luxury products, and the history of cuisine. 


His latest book is Ten Restaurants That Changed America (Liveright/Norton, 2016).


His other boooks include The Diocese of Vic: Tradition and Regeneration in Medieval Catalonia (1983); Origins of Peasant Servitude in Medieval Catalonia (1991); Images of the Medieval Peasant (1999); and two collections of essays: Church, Law and Society in Catalonia, 900-1500 and Assaigs d'historia de la pagesia catalana ( "Essays on the History of the Catalan Peasantry," translated into Catalan); Out of the East: Spices and the Medieval Imagination.  A Fellow of the Medieval Academy of America, Freedman is also a corresponding fellow of the Real Academia de Buenas Letras de Barcelona and of the Institut d'Estudis Catalans. He is a member of the American Philosophical Society and the American Academy of Arts and Sciences. His honors include a 2008 cookbook award (reference and technical) from the International Association of Culinary Professionals (for Food: The History of Taste) and three awards for Images of the Medieval Peasant: the Haskins Medal of the Medieval Academy (2002), the 2001 Otto Gründler prize given by the Medieval Institute at Western Michigan University in Kalamazoo, and the Eugene Kayden Award in the Humanities given by the University of Colorado. He won the American Historical Association's Premio del Rey Prize in 1992 (for The Origins of Peasant Servitude in Medieval Catalonia) and shared the Medieval Academy's Van Courtlandt Elliott prize for the best first article on a medieval topic in 1981.