Layla Guscoth
Episode 4,
Jul 05, 2022, 11:34 PM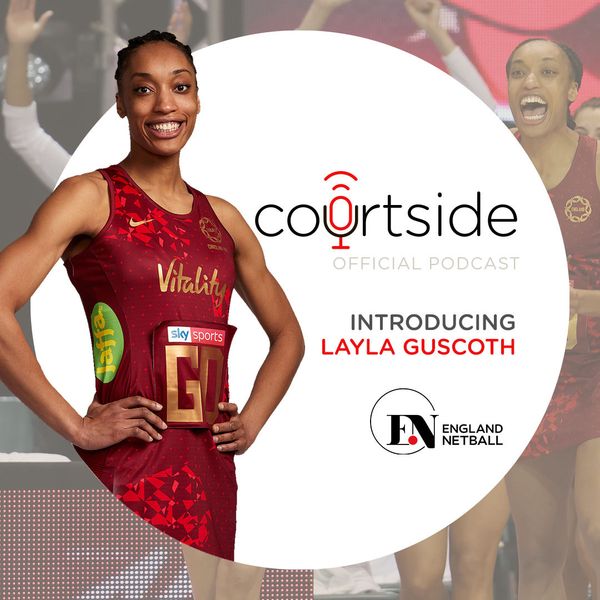 In this episode we're joined by Commonwealth Games debutant, Layla Guscoth. Speaking from South Africa, Layla talks Lindsey through the Vitality Roses training camp, her journey in Roses red (featuring a special message from a mystery guest!) and the significance of a Games in her hometown. Plus, in three seconds or less we find out Layla's nickname, some of her special skills and a weird habit.
Stay up to date with all the latest news by following us @EnglandNetball on socials. You can also have your say and share your stories and questions for our guests using #ENCourtside.