Josephine Lacy - Autism Mama: 'He has a reason'
Season 4, Episode 60,
Jul 07, 2022, 11:01 AM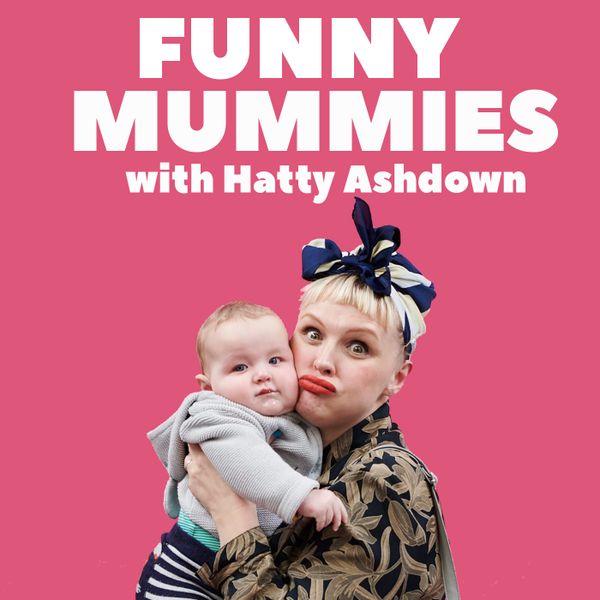 Host Hatty Ashdown and Gemma Beagley are joined by Comedian Josephine Lacey      (
Top Secret
) as she comes to talk us about her new show 'Autism Mama and Puberty ' . Such a interesting , real chat about as she says her 'love story'  about her autistic son and the challenges puberty brings and doing it all along comedy !. Plus  Hatty tells us about getting  The Best in class bursary to help with her Edinburgh Fringe accommodation  for her 2022 Show The Worry Drawer 2pm every day at the Voodoo Rooms ( except 15th Sept) .
To Look out for  Josephine doing her show follow her at  
@autismmamaandpuberty
Edited by Scot Kingsnorth
You can follow the Funny Mummies podcast on IG @funnymummies_podcast
Facebook -
Funny Mummies podcast
Hatty on @hattyashdown on IG & Twitter
Gemma on @gemma_beagley on IG & Twitter
PLEASE  RATE, SUBSCRIBE AND SHARE - it really does help more people find us -  so why not share the laughter . We love hearing from you so do put in your feed back or contact via socials see below :
If you'd like to support this show You can  make a one off donation, via Ko-Fi which may allow us to cover our guests childcare fees while being on our show -  WHICH WOULD BE OUR DREAM ! 
https://ko-fi.com/hattyashdown_funnymummiespod
MORE ABOUT THE TEAM
Host Hatty Ashdown co- wrote and created The sitcom Give out Girls on Comedy Central. Before she was a geriatric mum of two wild boys she presented  for the BBC and channel 4. She has interviewed and vox popped the likes of Lou Reed, James Brown , Alan Carr, Dani Minogue, The cast of Shamless, and many more.  She acts too and you will see her pop up on many TV adverts from Pizza Hut, Boots, Fridge raiders and coming soon Heinz . She is a  regular on the UK stand up scene and is curranty working towards a new hour show she plans to take to the Edinburgh fringe in 2022.

Gemma Beagley is Hatty's regular co- host and friend  ( unless she's busy or has no interest in the topic) she's a stand up comic  ( unofficial these days ) but was the founder of the very long running Comedy Virgin club at the Cavendish Arms in London where you will often find her mcing and drinking tea .A power house single mum of one  to a know it all 7 year old  boy, and  head of finance  at the Soho Theatre.
 
You can  also get benefits like  free tickets to live shows, videos of the podcast and other treats if you  support us and be part of the team  via Patreon 
https://www.patreon.com/join/FunnyMummiesPodcast
.