Stage 17 | Saint-Gaudens – Peyragudes | Tour de France 2022
Season 10, Episode 92,
Jul 20, 2022, 08:04 PM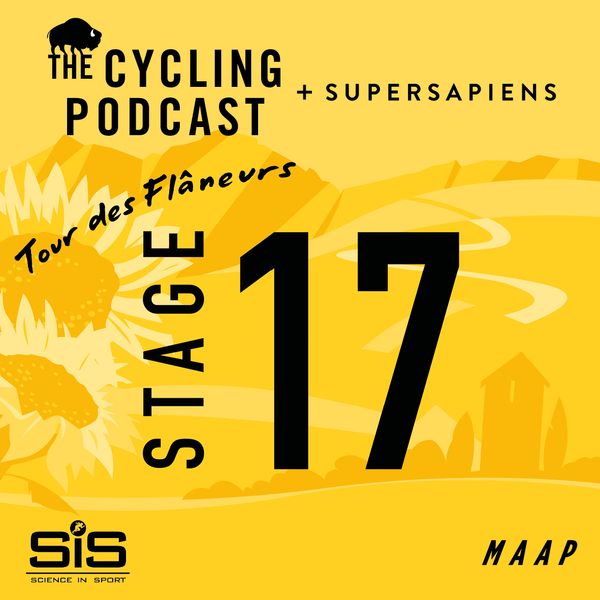 Although their teams are depleted to varying degrees it is clear which two riders are the strongest in the Tour de France. The question now is whether Thursday's final stage in the Pyrenees can separate them and set up a thrilling time trial in Rocamadour on Saturday.
Join Lionel Birnie and François Thomazeau as they discuss stage 17, which saw some remarkable, self-less riding from one of Tadej Pogačar's teammates.
The Cycling Podcast is supported by Supersapiens and Science in Sport.
Supersapiens
Supersapiens is a continuous glucose monitoring system that helps you make the right fuelling choices. See
supersapiens.com
Science in Sport
For 25% off all your SiS products, go to
scienceinsport.com
and enter the code SISCP25 at the checkout.
MAAP
The Cycling Podcast has a new collaboration with MAAP. We have launched the first of the three MAAP + The Cycling Podcast jerseys. Go to
maap.cc
for more details and to vote for your favourite.
Friends of the Podcast
Sign up as a Friend of the Podcast at
thecyclingpodcast.com
to listen to more than 60 exclusive episodes.
The Cycling Podcast was founded in 2013 by Richard Moore, Daniel Friebe and Lionel Birnie.