A View on access presents an Insight into Eye Matter London theatre group, 2.22 A Ghost Story and what's on guide Aug and Sept 2022
Episode 4,
Jul 26, 2022, 01:45 AM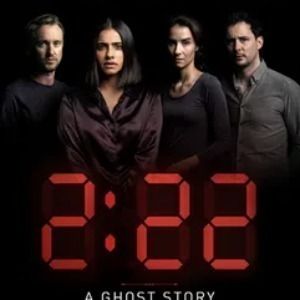 Remember all theatre, arts and entertainment should be accessible for all and if it's not ask for it sometimes only by speaking up will bring about change
A spotlight on a new London-based theatre social group Eye Matter, and the audio described performance of 2:22 – A Ghost Story at the Criterion theatre in Piccadilly. Plus, a round-up of some shows coming up in the next couple of months.
A view on access is written, presented and produced by Tim Calvert of Calvert Creative Concepts for the Audio Description Association. It can be found on Audio boom online and will soon be available on
aviewonaccess.co.uk
.   
To find out more or to get involved, email
aviewonaccess@gmail.com
.