Kilometre 0 – Kate's Tour
Season 10, Episode 105,
Aug 02, 2022, 08:00 AM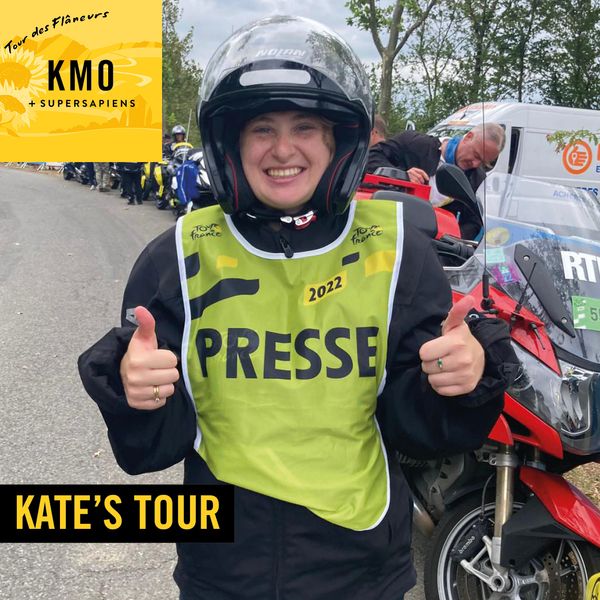 Our Kilometre 0 from the Tour de France continues with this episode made by Kate Wagner, who was covering her second edition of the race as a journalist.
Kate sees the race at close quarters from the back of a motorbike, reflects on the battle between Vingegaard and Pogačar, and talks about the challenge of writing – and speaking – about the Tour.
Kilometre 0 by The Cycling Podcast is supported by Supersapiens. Supersapiens is a continuous glucose monitoring system that helps you make the right fuelling choices. See
supersapiens.com
The Cycling Podcast was founded in 2013 by Richard Moore, Daniel Friebe and Lionel Birnie.