#NerdAvengers and the Quality Candidates
Episode 59,
Aug 24, 2022, 10:00 AM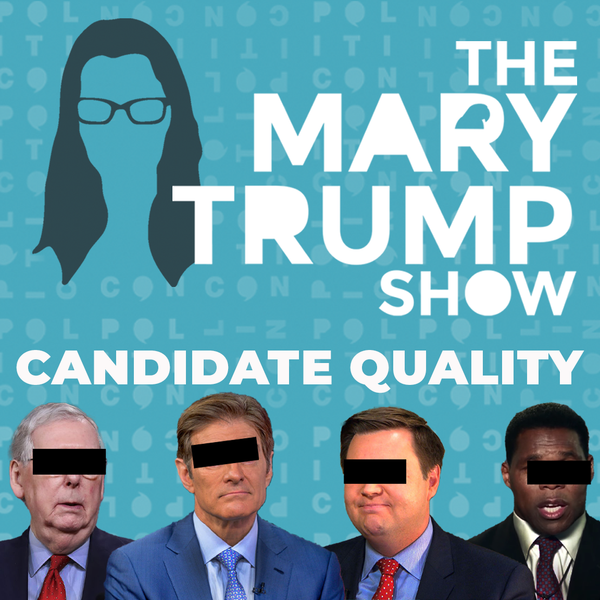 Mary Trump brings on a team of #NerdAvengers made up of Danielle Moodie, Jennifer Rubin, Wajahat Ali, Jen Taub, Brian Karem, Dahlia Lithwick, and Norm Ornstein for a deep dive into the media's role in empowering criminality and undermining our elections.  Will its both-sidesism prevent Donald from being taken down after the search of Mar-a-Lago?  And if he isn't made accountable now, will our democracy have any chance of surviving past the midterms?
'Ask Mary Anything'
Email: MARY@POLITICON.COM
This Week's Nerd Avengers included:
Danielle Moodie-
@DeeTwoCents
Norm Ornstein-
@NormOrnstein
Wajahat Ali-
@WajahatAli
Brian Karem-
@BrianKarem
Dahlia Lithwick-
@DahliaLithwick
Jen Taub-
@Jentaub
Jennifer Rubin-
@JRubinBlogger