Eboni Usoro-Brown + Jess Thirlby & Fran Connolly
Episode 7,
Aug 25, 2022, 12:57 AM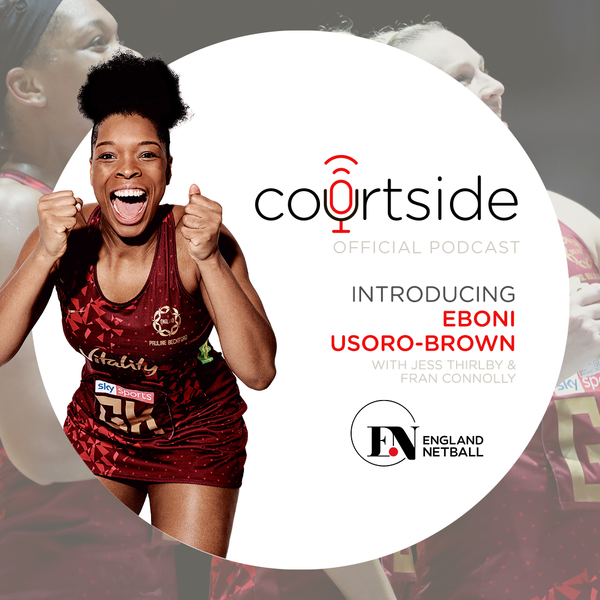 In the final episode of the series, Lindsey catches up with Eboni Usoro-Brown who has announced her retirement from the Vitality Roses. The pair discuss the Commonwealth Games, memories in Roses red and motherhood plus, Eboni takes on three seconds or less challenge!
Also on the podcast, Lindsey takes a trip to Sandbach to chat to some inspired participants at a Walking Netball session, before catching up with England Netball CEO, Fran Connolly about the next few months.
Finally, we hear from Head Coach Jess Thirlby who spoke to Lindsey just days after the final game in Birmingham.
Stay up to date with all the latest news by following us @EnglandNetball on socials. You can also have your say and share your stories using #ENCourtside.
A Vitality Roses side will take on the Uganda She Cranes this October and you can be there! To purchase tickets to one of the three games in Nottingham or London, visit:
https://www.englandnetball.co.uk/tickets/