Discovering Your Soul's Galactic Lineage: Guest: Monet Florence Combs
Episode 122,
Sep 04, 2022, 08:56 PM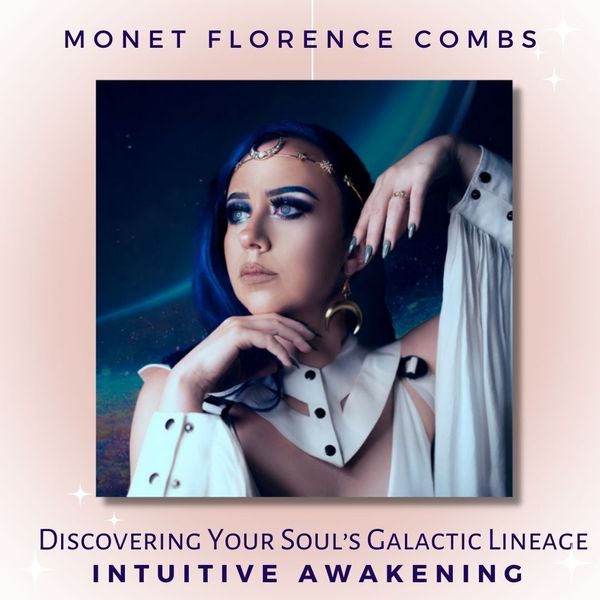 Today's guest is Monet Florence Combs who is a life coach, quantum healer, and hypnotist who helps starseeds recover their memories from lifetimes on other planets, heal at the soul level, and find their power in what makes them different. Monet is a Lyran starseed, a chronic illness warrior, and a mama of two little star children.  On Her podcast, The Starseed Awakening Podcast, she shares recordings of these hypnosis sessions from her clients. Monet helps people remember, experience, and release their past lives through deep inner work. This work also includes meeting guides and cosmic family as well as learning of any special gifts or missions they have come to this planet.
Website
:
thestarseedawakener.com
Podcast:
The Starseed Awakening Podcast
Instagram:
@thestarseedawakener
Promotions:
INNERgalactic - Her 1:1 hypnosis and coaching program 
Business Alchemy for Starseeds -  Course for starseeds who are healers, coaches, intuitives, who have businesses.