Mysteries and Monsters: Episode 202 A Witches Guide with Lisa McSherry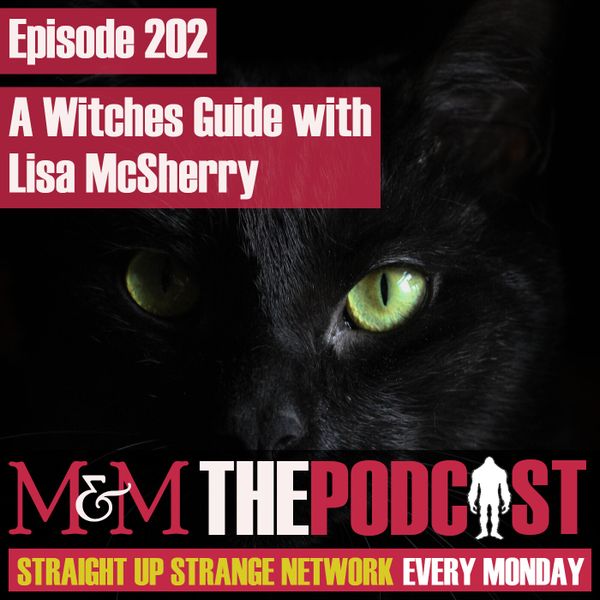 On todays show, I am delighted to welcome author, witch and priestess Lisa McSherry for her debut.
With a long history of writing and contributing to periodicals, almanacs and publications over the last 20 years, Lisa joins me to discuss her latest book, "A Witches Guide To Crafting Your Practice".
In it, Lisa breaks down the complexities of the American Wicca practice in a non-judgemental and accessible guide for anyone interested in learning where to start or how to refine their witchcraft.
Lisa shares her experiences and knowledge with good humour as we discuss the rise of paganism in the USA, the growth of online resources and the challenges people face when entering the worlds of Wicca and Paganism.
Her book can be found
here:
Her website is
here:
Our Patreon is now live, with bonus content, early release of the regular show, articles and more.  Join
here
now for the flat fee of $4 a month which is a bargain!   
Don't forget, you can now show your support with our Merchandise shop on Redbubble! Check it out
here!
You can join us on
Facebook
, Twitter and Instagram as well.    You can also subscribe to our
YouTube channel!
Email us at
mysteriesandmonsters@gmail.com
with any feedback, guest suggestions or if you'd like to appear.   
All artwork by Dean Bestall and the show was produced by Brennan Storr of the Ghost Story Guys.   
Mysteries and Monsters is a part of the
Straight Up Strange Network
#LisaMcSherry #AWitchesGuideToCraftingYourPractice #Llewellyn #Pagan #Paganism #Wicca #Paganism #Craft #Deity #Altar #Magik #Spells #Magic #Witchcraft