Embody your Soul with Alexandra Shelly
Episode 127,
Oct 21, 2022, 03:45 PM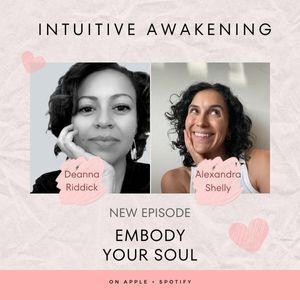 Today's guest is Alexandra Shelly. Alexandra is a Psychic Medium, Channeler, and Intuitive. She is the Modern Medium and the host of the
Embody your Soul
podcast where she covers a variety of spiritual topics and shares everyday magic with spirits!
You can find Alexandra at:
1.
Embody your Soul Podcast
2. Website
Here
3. @themodernmedium_ on Instagram