My Radio 1 : The Story Of The Chart Show With Shaun Tilley
Episode 72,
Nov 13, 2022, 06:00 PM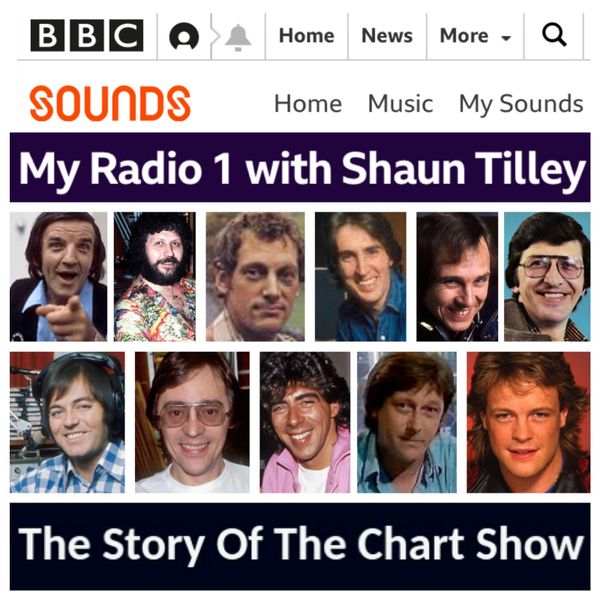 Shaun Tilley celebrates 70 years of the UK's official singles chart and remembers the days when the BBC's countdown of best selling hits was the listening event of the week! From the Tuesday lunchtime reveal to the Sunday evening recap, this is The Story Of The Radio 1 Chart Show. The programme features archive and exclusive interviews with Alan Freeman, Dave Lee Travis, Tom Browne, Johnnie Walker, Paul Burnett, Simon Bates, Andy Peebles, Tony Blackburn, Tommy Vance, Gary Davies, Richard Skinner and Bruno Brookes!!