Donna Freed with Adam Zmith, author of Deep Sniff: A History of Poppers and Queer Futures MAN WEEK ON RADIO GORGEOUS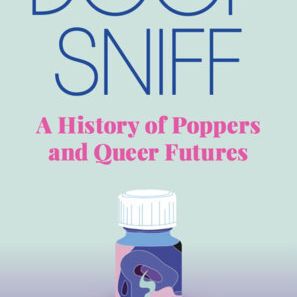 MAN WEEK ON RADIO GORGEOUS 
Donna Freed with Adam Zmith, author of Deep Sniff: A History of Poppers and Queer Futures
Adam Zmith is a writer, talker, thinker and maker with podcasts, stage and film credits to his name.
Deep Sniff
is a  meditation on the history of poppers and their role in gay culture as well as his own queerness came out of a Fringe! Queer Film and Arts Fest talk he gave in November 2019. The book is in part informed by some of the research that Zmith did for his award-winning podcast The Log Books and is short-listed for this year's Polari First Book Prize. 
Deep Sniff
is also Adam's feel-good political manifesto for un-stoppered, physical and emotional euphoria by way of poppers (amyl and other nitrates)! 
#RadioGorgeous #ManWeek #Queer
adamzmith.com
@adamzmith