Edward Vidaurre: Waving the Flag of Activism
Season 5, Episode 43,
Nov 18, 2022, 05:37 PM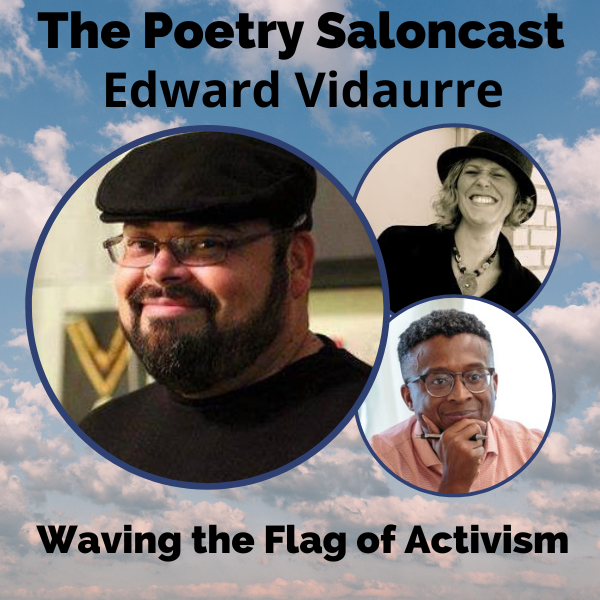 Get inside the mind of poet-activist, writer, and publisher
Edward Vidaurre
as Tresha and Douglas ask about his book
Cry, Howl
from PricklyPear Press and his work running
FlowerSong Press
. He talks about riding the bus to school and seeing others reading; how that inspired him to seek out authors like Miguel Hernandez, Wanda Coleman, Naomi Shihab Nye, Richard Wright, Claude Brown and others. Now he uses his writing to speak up about issues as a contrary political force in Texas and to use his position as an editor to elevate writers who might not get heard.