ICYMI: On Connection, Curiosity & Murder She Wrote (feat. Nikki Nash)
Episode 103,
Jan 02, 09:08 PM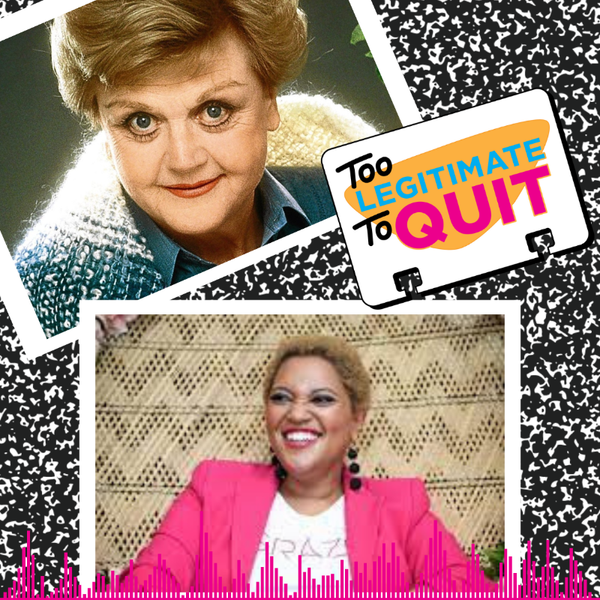 Happy World Introvert Day! As you get back into the swing of your work week, take a trip down memory lane to one of the first episodes of TLTQ - featuring marketing maven, Nikki Nash and Annie's lifelong devotion to Angela Lansbury. It's a favorite of introverts worldwide, as it answers the question "do we need to be shouty to stand out?" New episodes return next week!
***
Is "Relationship Marketing" a quantity or quality game? What's more important - leaving a lasting 1st impression or keeping in touch? And how can we stand out in crowded markets - even if we're introverts, camera-shy, or behind-the-scenes-types?
This week, Annie P. is joined by her dear friend Nikki Nash, author of Market Your Genius, podcast host, and brilliant marketer. Nikki has a knack for uncovering the best and most unique aspects of brains and brands and gives her tips on how to explode a business that is 100% Obviously You. Then, she fulfills Annie P.'s lifelong fantasy by giving her a reason to gush about Dame Angela Lansbury "on a work thing."
Download the scripts for this week's homework here.
*
Parentpreneur advisory: this episode contains colorful language.
Connect with Nikki through
her website
and
Instagram
.

And don't forget to check out her wonderful book,
Market Your Genius
.For full show notes and more visit
www.toolegitimatetoquit.com
Extra Credit: Don't forget to subscribe wherever you listen to podcasts! New episodes drop every Monday. Reviews and ratings really help our little show grow, so thank you for the boost!