MUDRYK DECLASSIFIED w/ EuroExpert (Alex Barker)
Episode 52,
Jan 11, 05:21 PM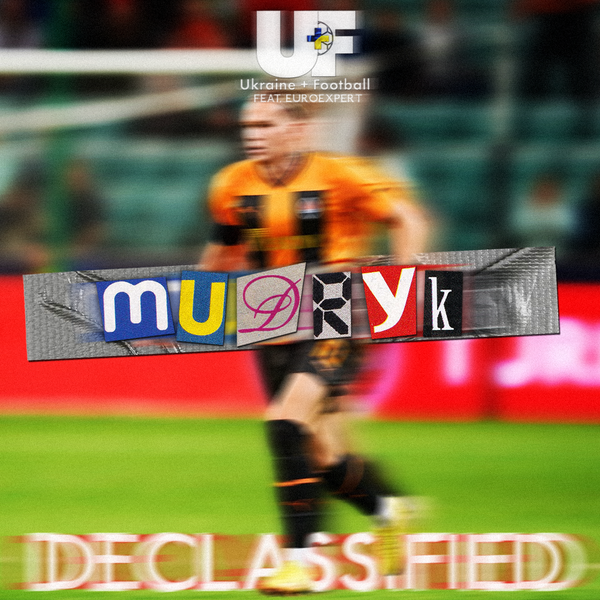 It's the first U+F episode of 2023 & do we have a good one for you!
Andrew
,
Adam
and Rey reconvene after the holiday break to provide the listeners with an all systems go background check, breakdown and analysis on the poster boy of the transfer window and possibly the saga of the year – Mykhaylo Mudryk.
They're joined by Mr EuroExpert – Alex Barker –  a journalist who can be found on the Get Football Network, Breaking The Lines, The Athletic and in particular on
Twitter
and his own
TikTok channel
where he creates whole heaps of football analysis videos, player breakdowns and more! 
The guys delve into:

The Early Years: Shakhtar youth, loans to Arsenal and Desna & how he finally got his break at Shakhtar

Why was he once known as the 433/Instagram/TikTok kid 
The impact of Roberto De Zerbi & Jovicevic
 
How he started to stand out in the past 12/18 months

Strengths / Weaknesses
Past times away from the pitch: God, extra training, learning English
Is he ready for a move to the Premier League?
Arsenal and Chelsea – Which side would he fit in better and which side needs him more?
Could he fit in anywhere else in the Premier League or Europe?
Price tag justification & explanation
Listen to the above and MUCH, MUCH MORE in our latest episode!

**********************************************

ORDER
the new charity special
Glory Mag
Ukraine
special
here


**********************************************
Want to help the victims of russian shelling in Kyiv region rebuild their lives with new modular homes?
More Info & ways to donate here:
nestprytulafoundation
************************************************
Please
subscribe
to
Ukraine + Football
on your favoured podcast provider and leave a review if you are able to!
You can also RATE us on Apple Podcasts & NOW Spotify - please give us
5 stars
if you are able to!
We are also now on YOUTUBE - for vlogs and live streams please subscribe here:
https://www.youtube.com/channel/UCyiNMhP18iGwwov5FkcMY7Q
Please email any questions, feedback or ideas to:
ukraineplusfootball@gmail.com