21. Gaby Lewis "it's nice to get the band back together"
Season 2, Episode 21,
Feb 02, 07:30 AM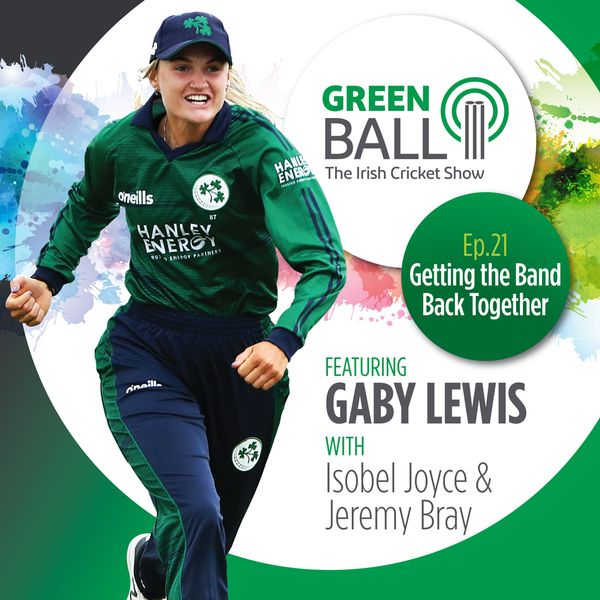 Gaby Lewis talks T20 World Cup and touring life; Jeremy Bray on coaching and living cricket; Isobel Joyce in South Africa.
In this the second episode of 2023 we cross to Isobel Joyce in South Africa to discuss the latest news in Irish cricket, including Ireland Men's return to Test cricket and the upcoming Women's T20 World Cup
We then chat to Gaby Lewis in South Africa as the squad prepares for the World Cup, and in our segment "Answer Me This…" we talk to new Munster Reds Head Coach Jeremy Bray.
Don't forget to subscribe to The Green Ball Show – also rate and leave a review on your listening platform as it really helps other fans find us.
 The Green Ball Show – news, views and interviews all about Irish cricket.