Don vs Ron: the fight for the American right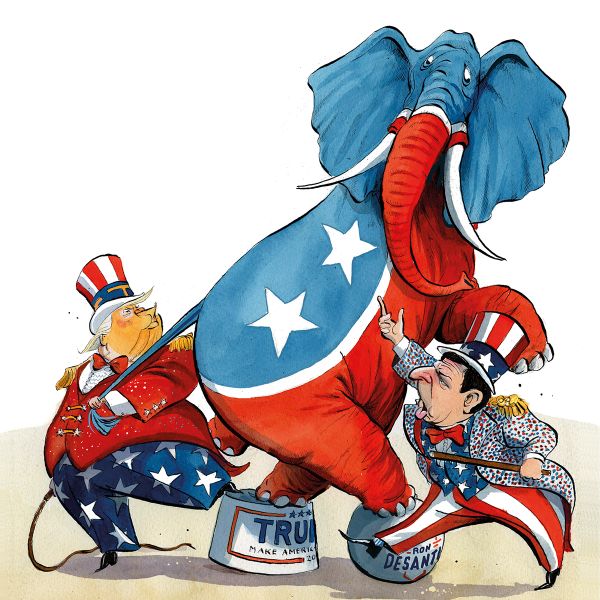 In the cover piece of this week's magazine, deputy editor Freddy Gray writes about the fight for the American right: it's Don (Trump) vs Ron (DeSantis). Who will win? On the podcast, Freddy is joined by Amber Athey, Washington editor of The Spectator's world edition. (00:37)

Political editor Katy Balls writes in this week's magazine that small boats are a big election issue. Rishi Sunak has promised to stop the illegal crossings, but what will it cost him? Katy is on the podcast with Spectator contributor Patrick O'Flynn. (10:49)

And finally, would you let a man with an axe into your house for the sake of art? Cosmo Landesman's father did, and he writes about it in the magazine's arts pages this week. Cosmo joins the podcast with Igor Toronyi-Lalic, The Spectator's arts editor, to talks about destructive art. (20:28)

Presented by William Moore and Lara Prendergast.

Produced by Oscar Edmondson and Max Jeffery.