3 Companies Rising on News for Tuesday 14th March 2023
Episode 1261,
Mar 14, 01:14 PM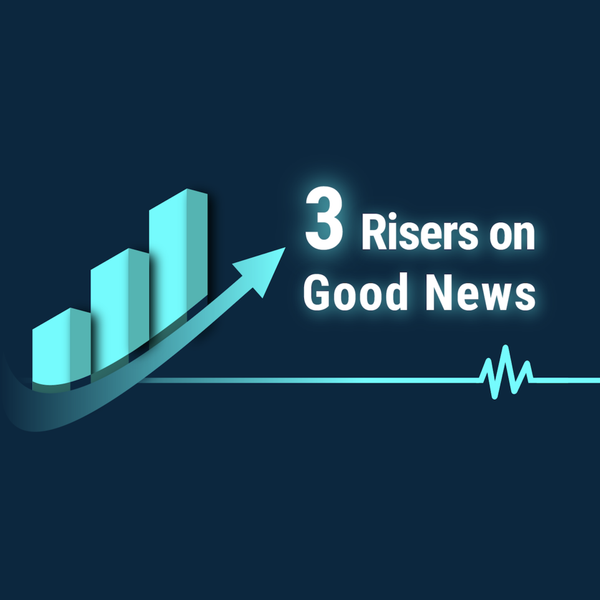 3 Companies Rising on News for Tuesday 14th March 2023
1. Blue Star Capital #BLU -
Pendulum Announces Blockchain Bridge

Blue Star Capital notes the recent announcement made by Pendulum, a company incubated by Blue Star's investee company SatoshiPay, that the Pendulum blockchain has released "Spacewalk", its blockchain bridge connecting the Stellar and Polkadot networks.
Pendulum describes Spacewalk as a trust-minimized bridge that supports the smooth and seamless transfer of stable assets between the two ecosystems, allows closer collaboration in the de-fi sector and drives synergies between traditional fintech services and the de-fi sector.
Pendulum expects that the ability to use stable digital currencies backed by traditional fiat currencies will support a range of new use cases on Polkadot and Stellar.
2. ITM Power #ITM -
Expanding test capacity

ITM Power has signed an agreement with Power On Connections Ltd, a leading expert in utilities connections, to increase ITM's power supply at Bessemer Park by 300% from 7.5 to 30 megavolt amperes (MVA) by the end of 2024.
This additional power supply will enable ITM Power to significantly increase product testing aligned with our growth ambitions.
3. Molten Ventures plc #GROW -
Update regarding Silicon Valley Bank

SVB UK is one of two banks, the other being J.P. Morgan Chase Bank, that provide Molten's current RCF (which is undrawn) of up to £60 million and a £90 million term loan .
SVB UK provides 40% of the Facilities and JPM 60%.
Following the acquisition by HSBC of SVB UK, the Facilities will continue to be available to Molten. Furthermore, Molten has a strong cash position, with gross cash balances currently in excess of £30 million of which less than £1 million is currently deposited with SVB UK.
To see more risers & fallers click here