Jam Tadej
Season 11, Episode 16,
Mar 15, 09:08 PM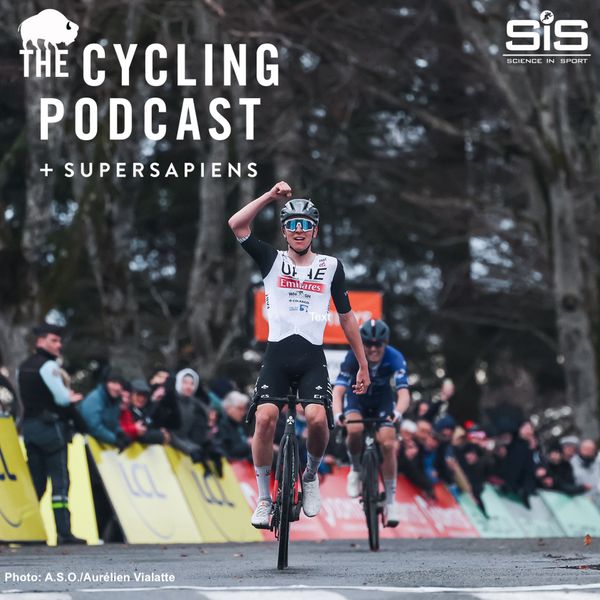 In this week's regular episode of The Cycling Podcast, Daniel Friebe and Lionel Birnie are joined by former Team CSC and Team Sky press chief and Leopard-Trek manager Brian Nygaard to review the two big WorldTour stage races that concluded at the weekend and look ahead to the first Monument of the 2023 season - Milan-Sanremo. 
After the usual weekly news round-up, we discuss the latest Pogcineration of Paris-Nice and the Roglication of Tirreno-Adriatico. What do these two results mean for the Grand Tour season and, in particular, Jonas Vingegaard's chances of retaining his Tour de France crown?
In the final part of the episode, we also look ahead to Milan-Sanremo, by many estimates the most boring Monument of the season and by Daniel's the best. 
The Cycling Podcast is supported by Supersapiens and Science in Sport.Sports Podcast Awards shortlist
The Tour d'Écosse series has been shortlisted for the 2023 Sports Podcast Awards. It's a public vote so it's over to you. If you enjoyed the series and would like to vote, you can do so
here
. You need to create an account to vote and we are in the 'wilderness' category.
The 11.01 Cappuccino
Our regular email newsletter is now on Substack.
Subscribe here
for frothy, full-fat updates to enjoy any time (as long as it's after 11am).
Supersapiens
Supersapiens is a continuous glucose monitoring system that helps you make the right fuelling choices. See
supersapiens.com
Science in Sport
The Cycling Podcast has been supported since 2016 by Science In Sport. World leading experts in endurance nutrition. Go to
scienceinsport.com
to see the whole range.
Join the Science In Sport
Classic 100 Challenge
on Strava.
Ride 100km between March 18-31 for a chance to win a trip of a lifetime to the finish of Paris-Roubaix.
GCN+
Watch Milan-Sanremo this Saturday with GCN+ The race – and all the major Classics – will be live and uninterrupted with GCN's ad-free coverage. Go to
globalcyclingnetwork.com
or download the GCN app on your device to make sure you never miss a moment. All UK listeners can save 15% on an annual subscription at
gcn.eu/cycling15
MAAP
The Cycling Podcast x MAAP collection is available now. Go to
maap.cc
to see the full MAAP range.
D Vine Cellars
To order The Cycling Podcast Highlights case, or any of the cases commemorating the 2022 Grand Tours visit
dvinecellars.com
Friends of the Podcast
Sign up as a Friend of the Podcast at
thecyclingpodcast.com
to listen to more than 60 exclusive episodes.
The Cycling Podcast is on Strava
The Cycling Podcast was founded in 2013 by Richard Moore, Daniel Friebe and Lionel Birnie.