Top 5 Most Read RNS's on Vox Markets for Thursday 16th March 2023
Episode 1267,
Mar 16, 08:25 AM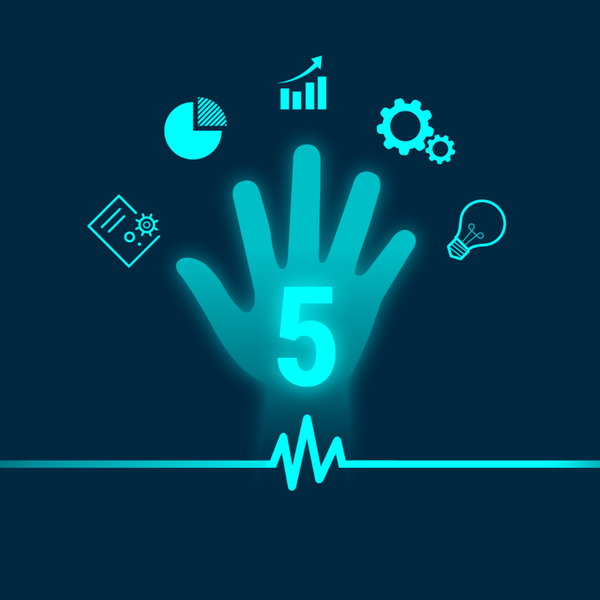 Top 5 Most Read RNS's on Vox Markets for Thursday 16th March 2023
5. Hurricane Energy #HUR -
Recommended Acquisition of Hurricane Energy plc

The boards of Prax and Hurricane are pleased to announce that they have reached agreement on the terms of a recommended acquisition of the entire issued and to be issued ordinary share capital of Hurricane by Prax.
The Acquisition, assuming full value is delivered by the Deferred Consideration Units, will deliver Hurricane Shareholders 12.50 pence per Hurricane Share and values the entire issued ordinary share capital of Hurricane at approximately £249.0 million.
4. IOG PLC #IOG -
Final Results for the Year Ended 31 December 2022

First Gas delivered from Blythe on 13 March and Elgood on 15 March 2022
Total revenue before sales deductions of £79.6 million (2021: £nil), of which £76.0 million related to gas and £3.6 million condensate
Net loss of £28.4 million (2021: £2.4 million), including a £43.4 million impairment of Southwark and £7.6 million impairment of Nailsworth and Elland
Cash balance at period end of £32.4 million (2021: £34.7 million), including restricted cash of £5.7 million (2021: £3.4 million)
3. Union Jack Oil #UJO -
Wressle Update - Community Liaison Group Meeting

Union Jack Oil provides an update on operations at the Wressle oilfield presented by Egdon Resources at the Community Liaison Group meeting held on the evening of 15 March 2023.
The Wressle-1 well has continued to flow oil and associated gas at production rates above forecast expectations made ahead of the successful Proppant Squeeze operation, conducted in August 2021
Total production from Wressle has now exceeded 390,000 barrels of oil
During the second half of 2022, Egdon undertook an exercise to reprocess the 3D seismic data over the field
The new data has been interpreted and mapped with the objective of identifying reservoir targets for drilling an additional well/wells at the earliest opportunity, subject to receipt of regulatory approval
2. hVIVO #HVO -
Omicron human challenge model update

hVIVO announces that its Omicron human challenge agent has been successfully manufactured.
Subject to the successful completion of the characterisation study and receipt of relevant regulatory approvals, this has expanded the Company's unique portfolio to 11 human challenge models to test a broad range of infectious and respiratory disease products. hVIVO actively offers Omicron human challenge trials as part of its service offering and is currently in discussions with a number of existing and potential customers.
1. Supply @ME Capital #SYME -
Directorate Change

SYME announce that its board of directors proposes to appoint investment and advisory specialist Alexandra Galligan as a Non-Executive Director of the Company, with effect from 16 March 2023.
Alexandra holds more than 20 years' experience in senior business development positions, including most recently as Partner and Chief Executive Officer at FCA-regulated investment advisory firm MUSST Investments LLP - a role she held for over a decade.