Top 5 Most Read RNS's on Vox Markets for Friday 17th March 2023
Episode 1270,
Mar 17, 08:09 AM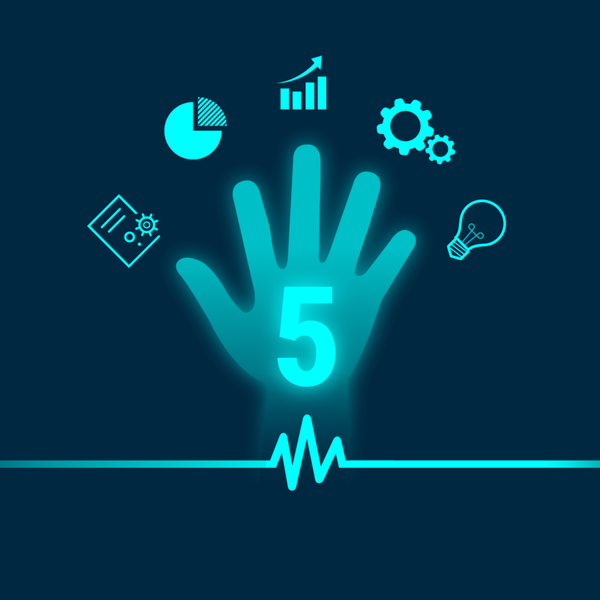 Top 5 Most Read RNS's on Vox Markets for Friday 17th March 2023
5. Tekcapital #TEK -
Guident Update

Since the start of 2023, Guident has enjoyed greater commercial traction and its sales pipeline grow as a result of meetings with new strategic partners and prospective customers.
A strategic workshop also took place where Guident agreed on the R&D roadmap for 2023, including a newly defined order process and product names for the Remote Monitoring and Control Center solution (RMCC) and the Regenerative Shock Absorber (RSA) and its components.
Guident will shortly deploy its RMCC service for the Jacksonville Transportation Authority (JTA) and expects the first Purchase Order from the contract shortly.
4. Upland Resources #UPL -
Sarawak February JTS Update

Bolhassan Di, Upland Chairman and CEO commented:
"Progress to date on Block SK334 is very encouraging, Integration of fieldwork findings and analysis with seismic interpretation works is now underway, with preliminary identification of prospects and leads depth structure maps for respective seismic horizons also in process.
The Joint Technical Study has identified that key elements of a working petroleum system are likely present on Block SK334 and we look forward to updating the market on the next phase of development."
3. IOG PLC #IOG -
Award of Long-Term Incentive Options

The Company has today granted the 2023 LTIP Options to all of its employees, representing 5.89% of the Company's current Issued Share Capital.
The 2023 LTIP Options have a three-year vesting period and are subject to the following vesting conditions over the three-year period:
· 60% upon achievement of a compound annual Total Shareholder Return of 25% (equating to a 9.45p target share price)
· 25% on meeting production targets
· 15% on meeting emissions targets
2. Predator O&G Hldgs #PRD -
Placing to raise £2 Million

Predator Oil & Gas Holdings announce that it has conditionally placed 15,500,000 shares at a placing price of 5.5 pence each to raise £2,000,000.
· To fully fund the MOU-3 well
· Targeting Contingent and additional Prospective Resources in a single well
· Accelerating the potential for monetisation through a sales process in 2023
1. Atlantic Lithium #ALL -
Holding(s) in Company
.

On 14/03/2023 Waratah Capital Advisors of Toronto, Canada held 2.63% of the issued shared capital, down from 3.07%.