Spring Health and Wellness Essentials
Episode 240,
Mar 20, 04:46 PM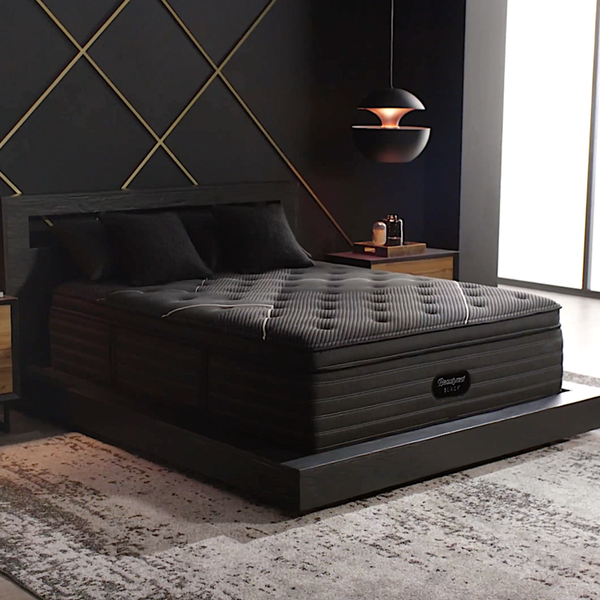 The clocks have been moved forward. And we are in the midst of Sleep Awareness Month. This is a great reminder to prioritize sleep because it's essential to overall wellness.
Beauty sleep is no joke. A recent survey by OnePoll for Serta Simmons bedding revealed that more than a third of Americans believe a new or better mattress could help them get a better night's sleep. We are huge fans of the Beautyrest premium mattress collection. It's a gorgeous black and delivers an exceptional sleep experience. And luxury isn't just in the look. It's also in the feel. The Beautyrest Black targeted zoned support system reduces motion transfer while providing support where you need it most. It also has cooling technology, which is plant-based, to keep you cool and comfortable through the night. Learn more about it at
beautyrest.com
.   
A good dry shampoo is a must when you are limited in time and running around. The science-led haircare brand OLAPLEX has just come out with a new dry shampoo that works called
No.4D Clean Volume Detox
. If you didn't know, OLAPLEX was the #1 selling Prestige hair care brand last year and so far, according to NPD, this year too. They are the Original Bond Builder which single-handedly created the Bond Building category. They have an exclusive patented technology which is the main ingredient in all of their products, that relinks the disulfide bonds in the hair, which are the most important hair bonds to repair for the strength and health of the hair. The new dry shampoo formula also contains an ultra-fine micro starch from brown rice that won't leave a powdery residue on the hair. It absorbs dirt, oil, and sweat and detoxifies the scalp with rambutan seed, an antioxidant without clogging pores. Use it instantly to refresh hair in-between wash days, or apply it on clean, dry hair to add volume. It's weightless, leaving no grit or powdery residue – even on dark hair and clothes which is key. It's $30 at
sephora.com
.
Watch the video:
https://lifeminute.tv/health/video/spring-health-and-wellness-essentials