The Secrets to Good Oral Health
Episode 241,
Mar 20, 08:49 PM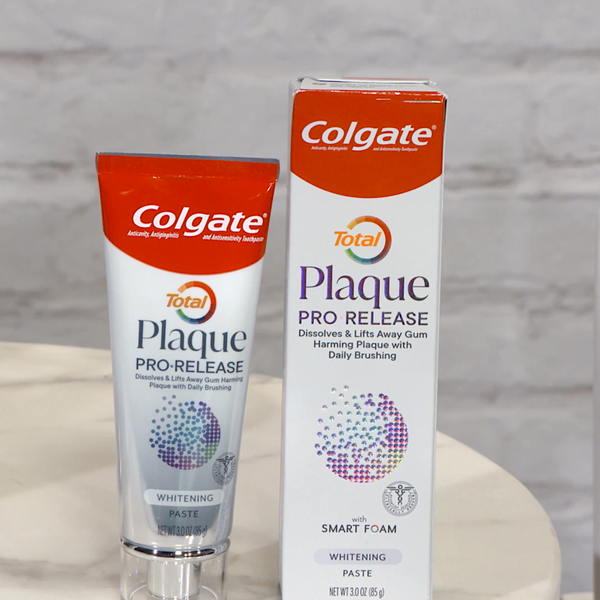 Oral Health Day is Monday and a lot of people don't realize just how important a healthy smile is and how bad plaque bacteria can be for your oral health. It's the root cause of many oral health problems, including bad breath, cavities, weakened enamel, tooth decay and early gum disease. 
It's crucial to help stop problems such as gingivitis and cavities before they start by reducing plaque bacteria and preventing its growth with daily brushing. So, like anything else, it's all about getting ahead and staying ahead, which is why Colgate is doubling down on proactive care, with new Colgate Total Plaque Pro-Release Toothpaste, their newest innovation formulated by Colgate scientists.
Brush with it every day to dissolve and lift away gum-harming plaque to help stop oral health problems like gingivitis and cavities before they start, so you can be dentist-ready and confident going into your next visit. After six months of twice daily brushing, it is clinically proven to result in two times less gum-harming plaque compared to regular fluoride toothpaste. 
It's uniquely formulated with
SmartFoam Technology
which penetrates hard to reach places to fight plaque bacteria along the gum line and in between teeth, improving long term gum health and strengthening the foundation of a healthy smile. 
Keep an eye out for plaque pro-release next time you're getting toothpaste - you can get it at major retailers including
Walmart
, CVS,
Amazon
and more. 
Shop Colgate Total Plaque Pro-Release
.