Manidhamma - Resilience and Transformation
Episode 50,
Mar 21, 03:24 PM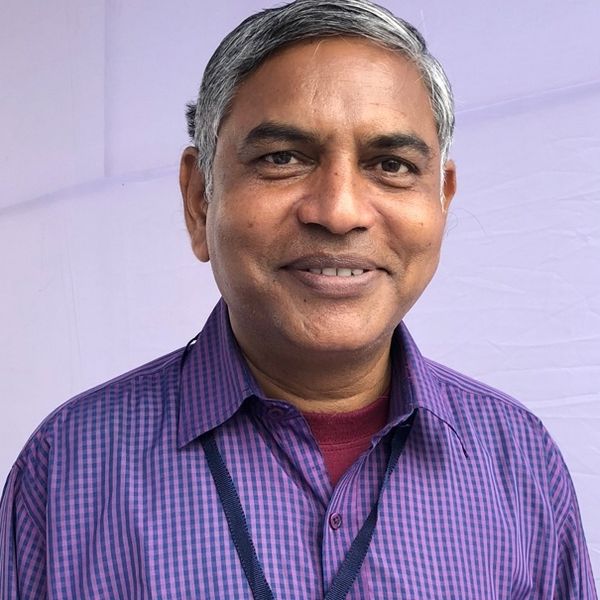 In the latest episode of the Buddhist Voices podcast, we are privileged to hear from Dharmachari Manidhamma. It was during a big procession celebrating Buddha Jayanti (the Buddha's 'Awakening' or 'Enlightenment'), where a life-sized bronze statue of Dr Ambedkar was installed, and slogans of 'Jai Bhim' and 'Victory to the Great Buddha' could be heard. 
As a young boy, Manidhamma fondly remembers making friends and playing while also going to the Buddhist temple and taking part in Pali chanting. However, he was born into a family of bonded labourers in a society rife with caste-based discrimination and exclusion. Growing up, he was not even allowed to walk on the main streets of his village. It was his father who, inspired by Dr B. R. Ambedkar's speech at Pulgaon, decided to move their family to a small town called 'Aarni,' where life was expected to improve. 
Manidhamma went on to learn about Buddhism and meditation while studying to become a pilot. However, the impact of Bhante Sangharakshita's visit was so great that he gave up his pilot's career and took a year-long training course to become an Order member in Pune. He also joined a residential community and began working in team-based 'Right Livelihood' social projects run by the Bahujan Hitay trust. Manidhamma's enthusiasm and intensity for the Dharma during those early days is contagious. Later, he was ordained with three Americans, one Australian, and eleven Indian brothers at Saddhamma Pradeep Bhaja retreat centre as part of the first International Ordinations in India in November 1994. This event highlights just how international the Order and movement are. 
After his ordination, he spent the next five years spreading the Dhamma and running a home for destitute children in Andhra Pradesh. He also founded The Jambudvipa Trust in Pune and worked for the sangha during challenging times. Manidhamma doesn't shy away from showing his vulnerability when remembering times post-ordination that was not so easy, working with his temper, internal pressures and conflicts. This episode is a testament to the transformative power of the Dharma and the resilience of the human spirit.
Extracts from this interview were used for the Fifty Years, Fifty Voices project:
Visit the Fifty Years, Fifty Voices on The Buddhist Centre Online