The Phonebox, the Ibex & Eight Bowls of Linguine
Season 11, Episode 19,
Mar 22, 10:00 PM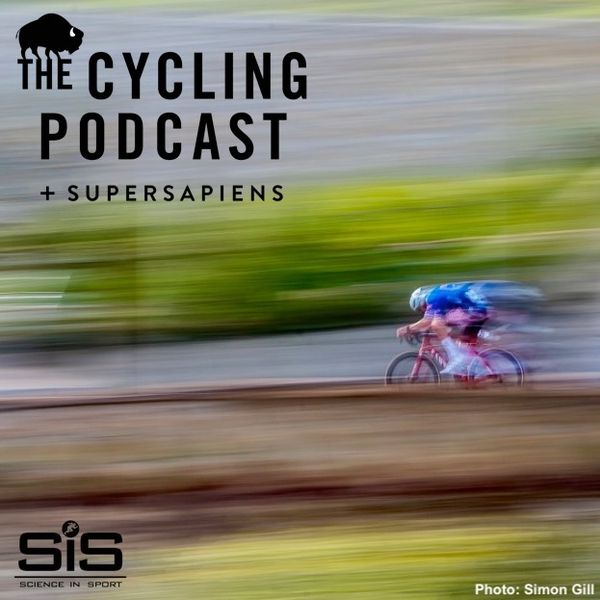 In this episode of The Cycling Podcast, after our on-the-whistle analysis in Arrivée at the weekend, we revisit Milan-Sanremo in the company of Larry Warbasse of AG2r-Citroën, who was in the thick of the action right up until the moment of Mathieu van der Poel's race-winning attack on the Poggio.
Larry takes Daniel Friebe and Lionel Birnie inside the peloton, dissecting and demystifying the wiles and vagaries of the first Monument of the season. We also hear the latest news from the Remco-Roglič battle in Catalonia - and look ahead to a weekend that signals the true start of the cobbled Classics season.  
The Cycling Podcast is supported by Supersapiens and Science in Sport.Follow us on social media:
Twitter @cycling_podcast
Instagram @thecyclingpodcast
Sports Podcast Awards shortlist
The Tour d'Écosse series has been shortlisted for the 2023 Sports Podcast Awards. It's a public vote so it's over to you. If you enjoyed the series and would like to vote, you can do so
here
. You need to create an account to vote and we are in the 'wilderness' category.
The 11.01 Cappuccino
Our regular email newsletter is now on Substack.
Subscribe here
for frothy, full-fat updates to enjoy any time (as long as it's after 11am).
Supersapiens
Supersapiens is a continuous glucose monitoring system that helps you make the right fuelling choices. See
supersapiens.com
Science in Sport
The Cycling Podcast has been supported since 2016 by Science In Sport. World leading experts in endurance nutrition. Go to
scienceinsport.com
to see the whole range.
Join the Science In Sport
Classic 100 Challenge
on Strava.
Ride 100km between March 18-31 for a chance to win a trip of a lifetime to the finish of Paris-Roubaix.
Babbel
Make language learning a fun part of your daily routine with Babbel's 15-minute lessons. Get an additional six-month subscription free with the purchase of a six-month subscription at
babbel.com/play
with the code CYCLING
MAAP
The Cycling Podcast x MAAP collection is available now. Go to
maap.cc
to see the full MAAP range.
D Vine Cellars
To order The Cycling Podcast Highlights case, or any of the cases commemorating the 2022 Grand Tours visit
dvinecellars.com
Friends of the Podcast
Sign up as a Friend of the Podcast at
thecyclingpodcast.com
to listen to more than 60 exclusive episodes.
The Cycling Podcast is on Strava
The Cycling Podcast was founded in 2013 by Richard Moore, Daniel Friebe and Lionel Birnie.