Engañados Por Pink Floyd
Season 25, Episode 5489,
Mar 30, 03:00 AM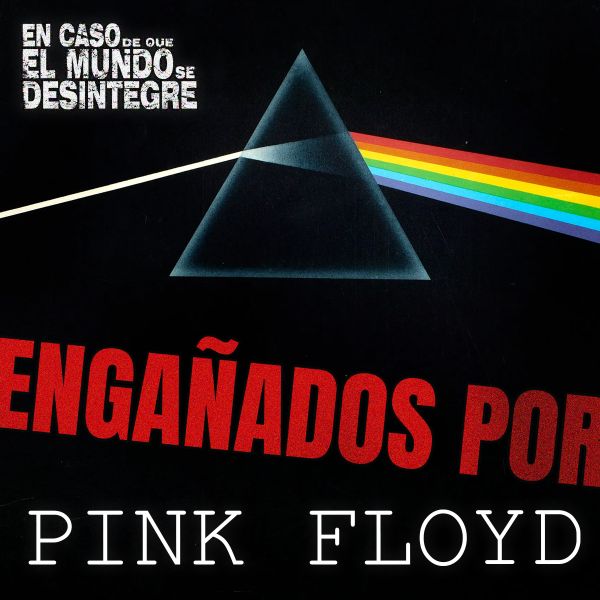 En el aniversario de
The Dark Side of The Moon
nos quedamos mirando al cielo esperando un show espectacular.
ECDQEMSD podcast
episodio 5489
Engañados Por Pink Floyd
Conducen: El Pirata y El Sr. Lagartija
https://canaltrans.com

Noticias Del Mundo
:
Tres Amigos contra el fentanilo
- Alberto Fernández con Biden - Las internas del MAS en Bolivia -
Atentado en Colombia
- El Papa al Hospital -
No más libros para las afganas
-
Alexa, Siri y Google
-
Chat GPT
-
Suspendan Inteligencia Artificial por seis meses
- Situación compleja en Ecuador - La gata francesa en el espacio - Sin pulgares - Mutaciones genéticas del mono.
Historias Desintegradas:
Planetarios del mundo
- Buenos Aires y las estrellas -
Originalidad arquitectónica
-
Los 100 Libros de Bowie
- No nos respondieron - Recomendados - Por default -
Angustia de domingo
- La imaginación - Necedad y cambio - Lo que controlamos -
 Tenemos Visa de Trabajo
- Caída sin caer - Los huevos -
Día de las Trabajadoras del Hogar.

https://www.canaltrans.com/ecdqemsd_podcast_2023/5489_enganados_por_pink_floyd.html
En Caso De Que El Mundo Se Desintegre
Podcast
no tiene publicidad, sponsors ni organizaciones que aporten para mantenerlo al aire. Solo el sistema cooperativo de los que aportan a través de las suscripciones hacen posible que todo esto siga siendo una realidad. Gracias Dragones Dorados:
https://www.canaltrans.com/radio/suscripciones.html