Pure Evil: The Sentencing Of Aiden Fucci | Segment 1
Episode 1,
Mar 30, 10:54 PM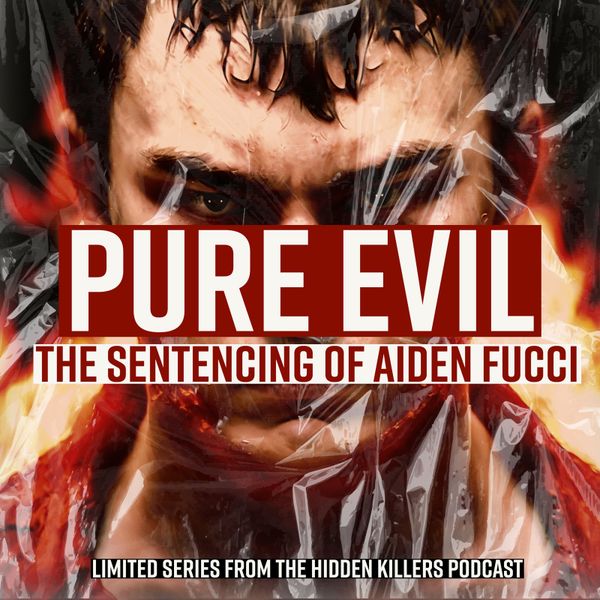 Pure Evil: The Sentencing of Aiden Fucci" brings you an unfiltered, in-depth look into the courtroom during the pivotal sentencing hearing for Aiden Fucci, the young man responsible for the brutal murder of 13-year-old Tristyn Bailey in the seemingly idyllic St. Johns County, Florida.
This gripping podcast series transports you to the heart of the legal proceedings, providing exclusive access to the in-court audio as the prosecution and defense lay out their arguments, witnesses testify, and emotions run high. You'll hear firsthand the chilling details of Tristyn's tragic and untimely death and bear witness to the cold, callous attitude displayed by Aiden Fucci throughout the investigation.
Join us as we examine the consequences of a young man's unthinkable actions and the impact they have on the lives of two families, a community, and the nation. Experience the raw emotion and powerful testimonies in "Pure Evil: The Sentencing of Aiden Fucci.
Want to listen to ALL of our Podcasts Ad-Free? Subscribe through Apple Podcasts, and try it for 3 days free:
https://tinyurl.com/ycw626tj

Follow Our Other Cases: Hidden Killers With Tony Brueski (All Cases) -
https://audioboom.com/channels/5040505-hidden-killers-with-tony-brueski-breaking-news-commentary
Chad & Lori Daybell -

https://audioboom.com/channels/5098105-demise-of-the-daybells-the-lori-chad-daybell-story
The Murder of Ana Walshe -
https://audioboom.com/channels/5093967-finding-ana-this-disappearance-of-ana-walshe
Alex Murdaugh -
https://audioboom.com/channels/5097527-the-trial-of-alex-murdaugh
The Idaho Murders, The Case Against Bryan Kohberger -
https://audioboom.com/channels/5098223-the-idaho-murders-the-case-against-bryan-kohberger
Lucy Letby -

https://audioboom.com/channels/5099406-nurse-of-death-the-lucy-letby-story
Follow Tony Brueski On Twitter
https://twitter.com/tonybpod
Join our Facebook Discussion Group:
https://www.facebook.com/groups/834636321133