Ep 70: Triumphing on TikTok with Alexis Strum- NEW SEASON
Season 3, Episode 70,
Apr 12, 05:06 AM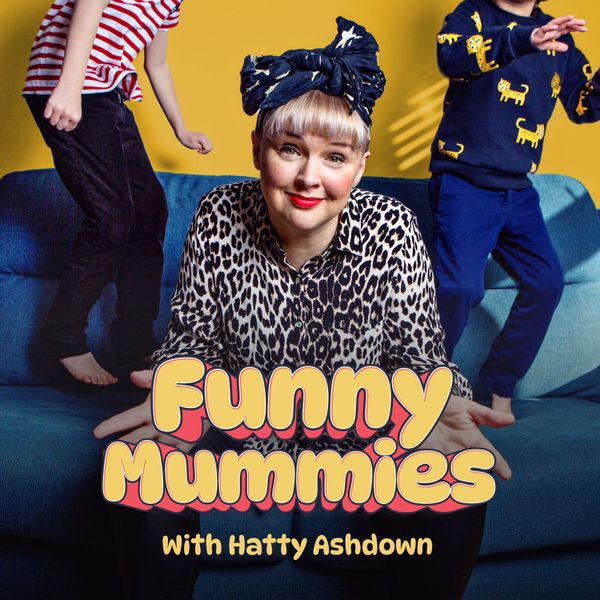 Welcome to a  new season of Funny Mummies podcast and a shiny new relaunch! Still  all the same funny mummy truths, but with even more laughs, no filter and no judgement . Keep it locked in as we have some exciting Guests coming up ! To kick us off Host Hatty Ashdown& Gemma Beagley spoke to a FM fav Alexis Strum. Alexis is a creative force that has wowed audiences with her hilarious stand-up, compelling writing and even a glittering pop career, but jumping into the world of TikTok in January took her on a whirlwind journey to an audience that truly embraced her. Alexis spills all on the highs and lows of her career, the brilliance and chaos of life as a single mum over 40,  and how if you really commit to believing in yourself, anything is possible!... and a little bit of delusion always helps !
This episode was Produced & Edited by Laura Elwood-Craig
New photo by Karla Gowlet ( I would like to declare here Gemma Beagley did not want to be in the new publicity shots, its not me takin over , she just likes to stay a mystery )
if you'd like to follow  our guest Alexis Strum you can find her here  on
tik tok

You can follow the Funny Mummies podcast on IG
@funnymummies_podcast
Facebook -
Funny Mummies podcast
Hatty on @hattyashdown on IG & Twitter
Gemma on @gemma_beagley on IG & Twitter
Why should I rate, subscribe and share ? you probably hear all the time please rate and share , and we know more then anyone that admin is boring and long. So we've a task for you why not do your pelvic floors or put the kettle on while you go to the page where you was listening to this podcast and just give it a 4 or 5 , and a little review would be even better, that way our little podcast moves further up in the podcast funny search and more tired and fed up and maybe lonely mums can find us for a bit of light relief. 
If you'd like to support this show You can  make a one off donation, via Ko-Fi which may allow us to cover our guests childcare fees while being on our show -  WHICH WOULD BE OUR DREAM ! 
https://ko-fi.com/hattyashdown_funnymummiespod
MORE ABOUT THE TEAM
Host Hatty Ashdown co- wrote and created The sitcom Give out Girls on Comedy Central. Before she was a geriatric mum of two wild boys she presented  for the BBC and channel 4. She has interviewed and vox popped the likes of Lou Reed, James Brown , Alan Carr, Dani Minogue, The cast of Shamless, and many more.  She acts too and you will see her pop up on many TV adverts from Pizza Hut, Boots, Fridge raiders and coming soon Heinz . She is a  regular on the UK stand up scene and is curranty working towards a new hour show she plans to take to the Edinburgh fringe in 2022.

Gemma Beagley is Hatty's regular co- host and friend  ( unless she's busy or has no interest in the topic) she's a stand up comic  ( unofficial these days ) but was the founder of the very long running Comedy Virgin club at the Cavendish Arms in London where you will often find her mcing and drinking tea .A power house single mum of one  to a know it all 8 year old  boy, and  head of finance  at the Soho Theatre.