The lost shepherds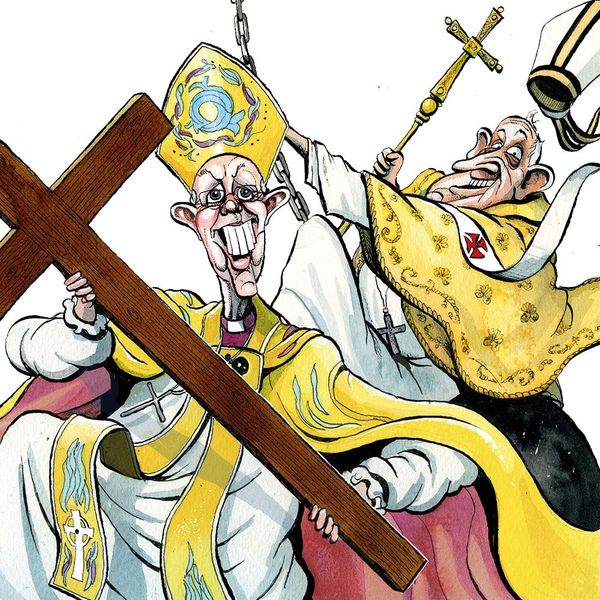 On the podcast this week:

In his cover piece for the magazine, journalist Dan Hitchens examines whether Archbishop Justin Welby and Pope Francis can heal the divisions threatening to tear apart the Church of England and the Catholic Church. He is joined by Telegraph columnist Tim Stanley to ask whether these two men – once heralded as great unifiers by their respective Churches – can keep their flocks in order. (01:05) 

Also this week: 

In his column, The Spectator's associate editor Douglas Murray questions whether the English countryside can be considered exclusionary, after the news that the green and pleasant land will be studied by 'hate crime' experts. He is joined by the explorer and broadcaster Dwayne Fields to ask is the countryside racist? (13:44)

And finally: 

Journalist Ysenda Maxtone Graham writes for The Spectator about the madness – in her view – of Low Traffic Neighbourhoods. She is joined by Jason Torrance, CEO of UK100 which works closely with local governments and is in favour of the scheme. (32:28)

Presented by William Moore. 

Produced by Oscar Edmondson.