The new elite: the rise of the progressive aristocracy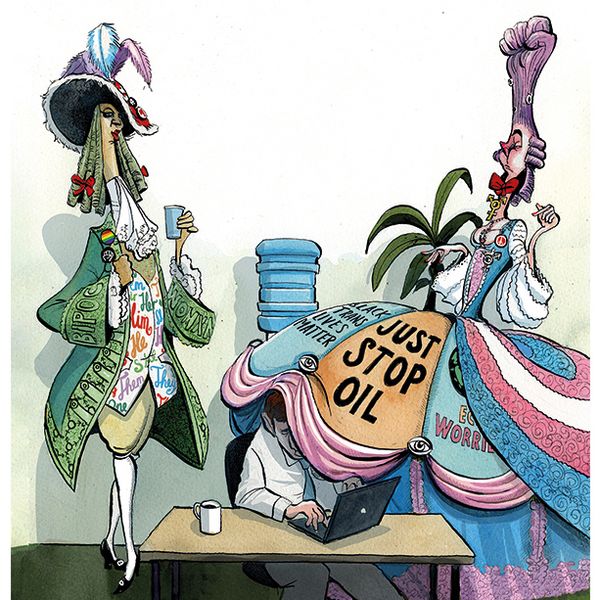 On the podcast this week: 

In his cover piece for The Spectator, Adrian Wooldridge argues that meritocracy is under attack. He says that the traditional societal pyramid – with the upper class at the top and the lower class at the base – has been inverted by a new culture which prizes virtue over meritocracy. He joins the podcast alongside journalist and author of Chums: How a tiny caste of Oxford Tories took over the UK, Simon Kuper, to debate (01:04). 

Also this week: 

In the magazine, ad-man Paul Burke suggests how the Tories should respond to Labour's attack adverts. Released last week, the adverts have caused a stir for attacking the Conservative's recent record on curbing child abuse, and accuses Rishi Sunak directly of negligence on the issue. Paul is joined by Carl Shoben, who leads strategic communications for Survation and was strategy director under Jeremy Corbyn (17:47). 

And finally: 

In the books section of the magazine Philip Hensher reviews Sarah Bakewell's new book Humanly Possible: Seven Hundred Years of Humanist Thinking, Enquiry and Hope. Philip says that he admires the humanists of the past, and find them consistently kinder, more decent and generous than their contemporaries. Both Philip and Sarah join the podcast (31:34). 

Hosted by Lara Prendergast. 

Produced by Oscar Edmondson.