On Vulnerability, Introversion & Alfred Hitchcock (feat. Joy Bufalini)
Episode 110,
Apr 19, 02:00 PM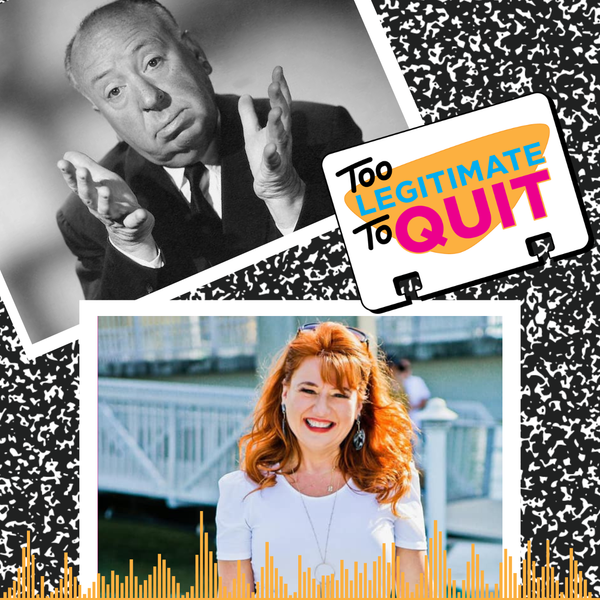 How can introverts (or empaths, or people-pleasers) sell and market their businesses without coming across as pushy and aggressive? How can every small business owner keep their nature and their gifts in mind when it comes to energy management, content creation, and consistent outreach? And what the heck does it have to do with Alfred Hitchcock and all those terrifying birds?
This week, Annie P. Ruggles is joined by the powerhouse known as Joy Bufalini. Joy is a scaling and simplicity expert who deeply understands you can't grow until your message is clear and your systems are solid. It's a jam-packed episode spanning content strategies, relationship building, client relations, branding, logo design and more before diving into the work and style of Alfred Hitchcock. What can we learn about addressing client pain points and evoking emotion (with consent) from the master of dark shadows and suspense?
Parentpreneur advisory: This episode contains brief moments of colorful language.
Resources:
- Connect with Joy through her
website
and
Facebook group.
- Download Joy's free Daily Needle-Movers Cheat Sheet
here.
- Grab your free copy of Annie P. Ruggles' bestselling Hitchcock-inspired business fable,
The Coach Who Would Not Sell,
at
sellcoachsell.com
.
Use the code "Legitimate."

What's Inside:
[00:05:40] Why Repurposing Content is Essential for Marketing
[00:20:13] Honor Decision Making
[00:29:47] Introvert's Guide to Consistent Energy Management
[00:34:42] Maximizing Leadership Energy
[00:41:24] Engagement Hacks from Storytelling
[00:45:24] The Power of the Mundane
[00:46:26] The Horrors of Entrepreneurship
[00:50:23] Your homework is to master "dialogue and detail"
Wanna binge? Check out these
related episodes:

20: On Wellbeing, Profit & Grace and Frankie (feat. Sandra Francisco)
43: On Storytelling, Problem-Solving & Star Wars (feat. Seth Erickson)
56: On Aggression, Inspiration & The Real Housewives (feat. Amanda Abella)
67: On Accountability, Energy Management & The Lord of the Rings (feat. Steven Hyatt)
91: On Moneymakers, Self-Management & Paper Mario (feat. Melissa Guller)