AUKUS Submarines, the UK's Indo-Pac Tilt & Defence 'refresh'
Episode 18,
Apr 28, 10:34 AM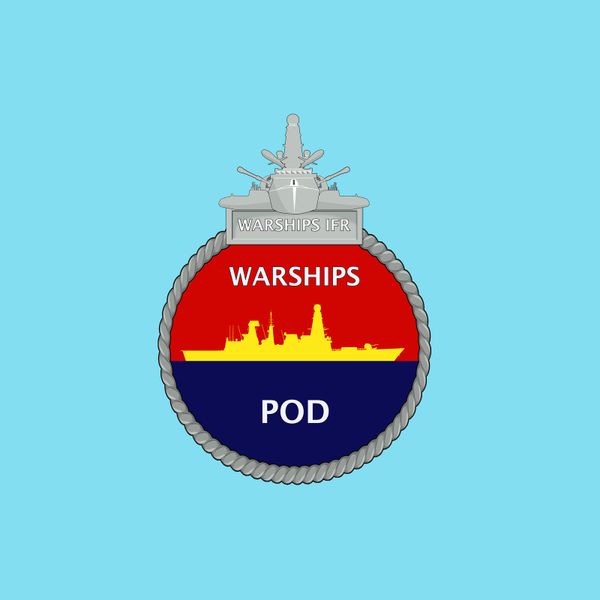 In part one of a two-part special, guests Dr Gary Blackburn and Mark Grove discuss an array of hot topics with host Iain Ballantyne.
Iain asks Gary and Mark to give their perspectives on submarine aspects of the Australia- United Kingdom-USA (AUKUS) defence pact following the recent big announcement on the way ahead in San Diego. They consider the implications, along with the scale and nature of the challenge, both industrially and strategically.
The UK's Integrated Review 23 Refresh' (IR23) comes under scrutiny to assess what we know so far and what may be to come, including naval cuts/or reshaping that will be revealed in the forthcoming Command Paper. How the UK might weight its defence forces is considered.
Britain's much-vaunted Pacific Tilt in relation to China v. West tensions is also discussed, along with the prospect of a retreat from major naval commitments in Indo-Pacific - under a possible new Labour Government - as the Army lobbies for a return to a focus on a new 'Central Front' on land against Russia.
• Part two will look at naval aspects of the Ukraine-Russia War and what a future Battle of the Atlantic may be like. It is an apt topic in the 80th anniversary year of the culmination in the WW2 struggle for the Atlantic.
Mark Grove is a Senior Lecturer in Strategic Studies specialising in Maritime Strategy, Warfare, and Security at the University of Lincoln's Maritime Studies Centre at the Royal Naval College in Dartmouth, where he has taught for 24 years, originally working directly for the Ministry of Defence. Mark has written on amphibious warfare, the naval history of the Second World War, and the Falklands. Over the last decade or more has spent most of his research time examining the threats posed by the Russian and Chinese navies, on which he has provided briefings for several UK and NATO Headquarters and Government Departments. Follow him on Twitter @MarkJGrove
Dr Gary Blackburn is an honorary fellow of the Centre for Security Studies at the University of Hull, which seeks to enhance understanding on the nature of war and strategy while also providing guidance on best practice in war and strategy to professional stakeholders. Gary has taught Security Studies and Military History at the Universities of Leeds and Hull, respectively - and has written for Defence Studies and The Critic, and for the latter about aspects of the UK's 2021 Integrated Review of Defence and Security. Follow him on Twitter @gjb70
• For more on Warships IFR magazine
http://bit.ly/wifrmag
  Follow it on Twitter @WarshipsIFR and on Facebook @WarshipsIFR
• Iain Ballantyne is the founding and current Editor of Warships IFR. He is also the author of the books 'Hunter Killers' (Orion) and 'The Deadly Trade' (Weidenfeld & 
Nicolson), both about submarine warfare, with his most recent books being 'Bismarck: 24 Hours to Doom' and 'Arnhem: Ten Days in The Cauldron' (new editions for Canelo History). For more details on Iain and his books visit the web sites
http://iainballantyne.com
and
https://www.bismarckbattle.com/
Follow him on Twitter @IBallantyn