CVD innovations in primary care
Season 21, Episode 44,
May 02, 09:20 AM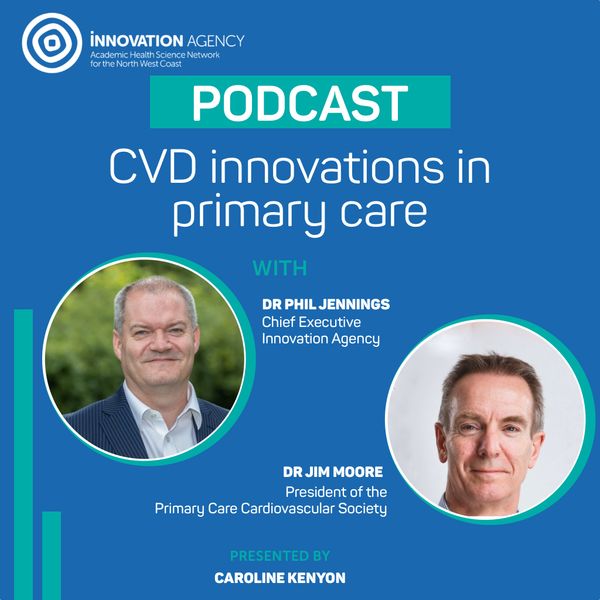 This episode explores innovations in cardiovascular disease management being delivered to patients in primary care. In particular, the conversation focusses on lipids management and the introduction of a new treatment pathway which includes novel therapies.
Innovation Agency chief executive Dr Phil Jennings talks to Dr Jim Moore, GP and president of the Primary Care Cardiovascular Society.
To find out more about the Innovation Agency's work in CVD, visit:
https://www.innovationagencynwc.nhs.uk/lipids-and-cholesterol-management
Visit the Primary Care Cardiovascular Society website:
www.pccsuk.org
The Innovation Agency is part of the AHSN Network:
https://www.ahsnnetwork.com/